One of the things I want to do this year is finish a rag rug. I have admired them for a long time and always had it pegged for a 'one day' project (same basket as a hexagon quilt).
I have been plaiting for a while. I cut up strips of old clothes, old sheets and some fabric that I realised I would never sew with. I am sticking with a bit of a colour scheme for this one (yes, I think there will be more).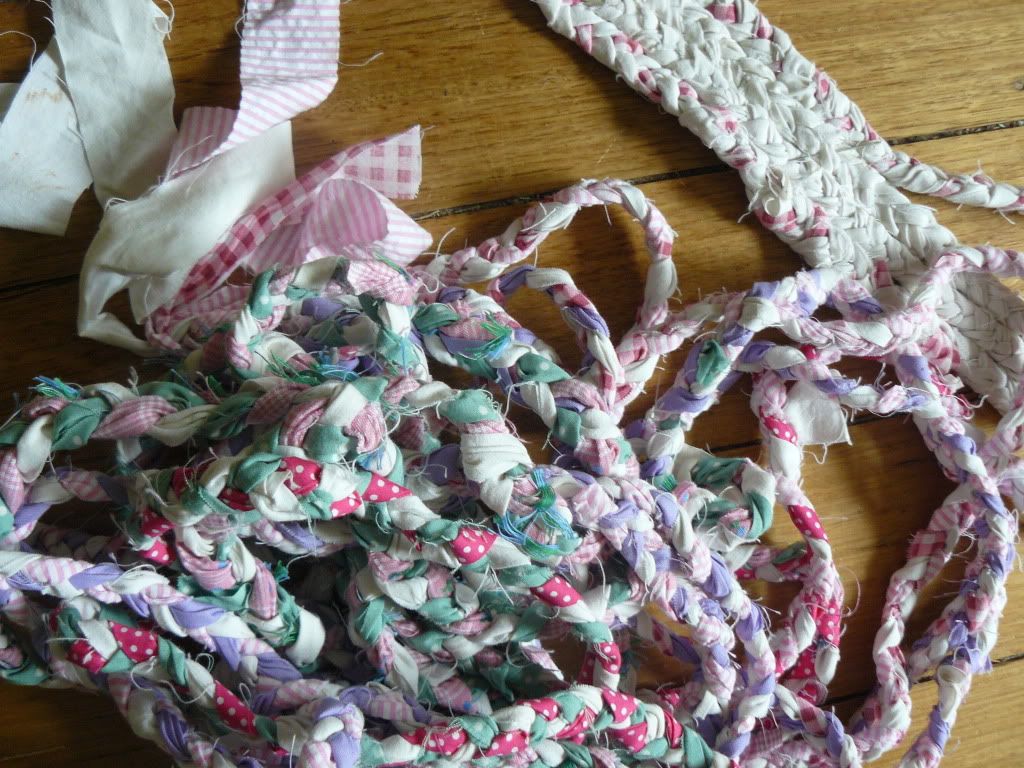 I started sewing the plait together the other day. Hmm, maybe I was a bit premature in suggesting there will be more- or maybe my 'rug' will turn out the size of a placement.
Or maybe the whole project will calm me down and help me learn to meditate, enjoy the process...you see, that sewing bit is going to be quite repetitive.
Ooooh, but the end result will be rather lovely I think.