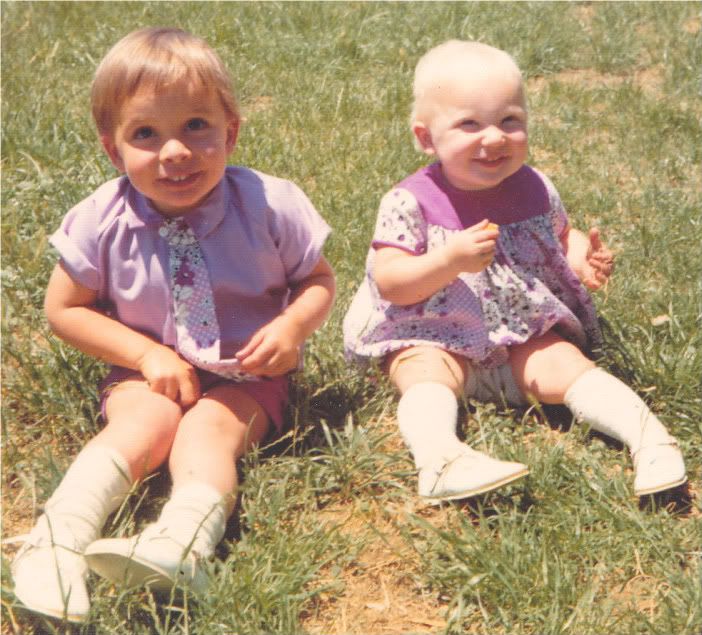 It was about 1975- I was 3 and I might just have been at my cutest! How about my older brother- in his matching mauve outfit including floral tie, white shoes and socks.
Gorgeous- and probably a good thing he doesn't read my blog or I might get in trouble!
What was the go with matching- come on, 'fess up- do any of you who are mothers do it?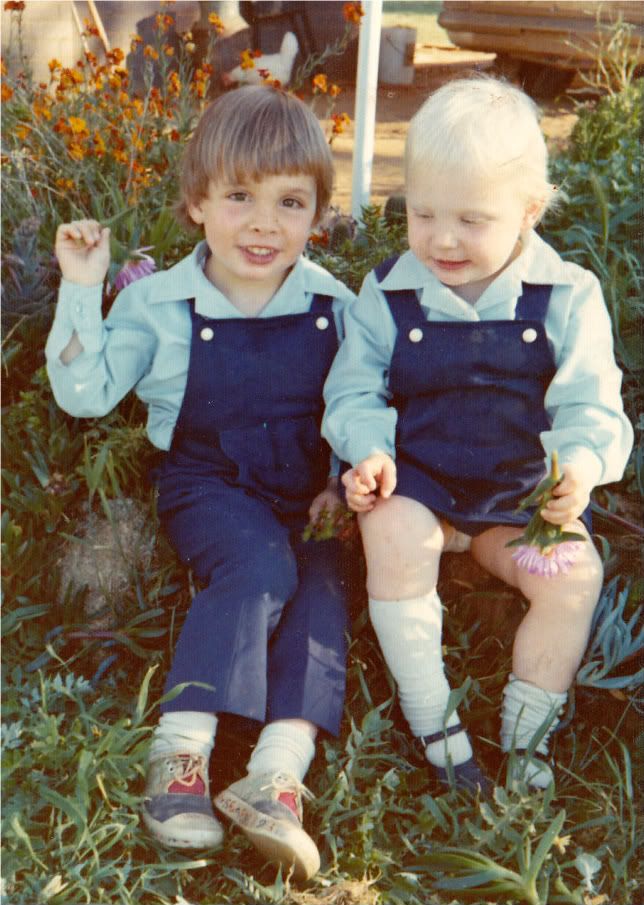 Still going okay on the crafty thing each day and yesterdays challenge involved old photos which led me to my parents house and to these treasures...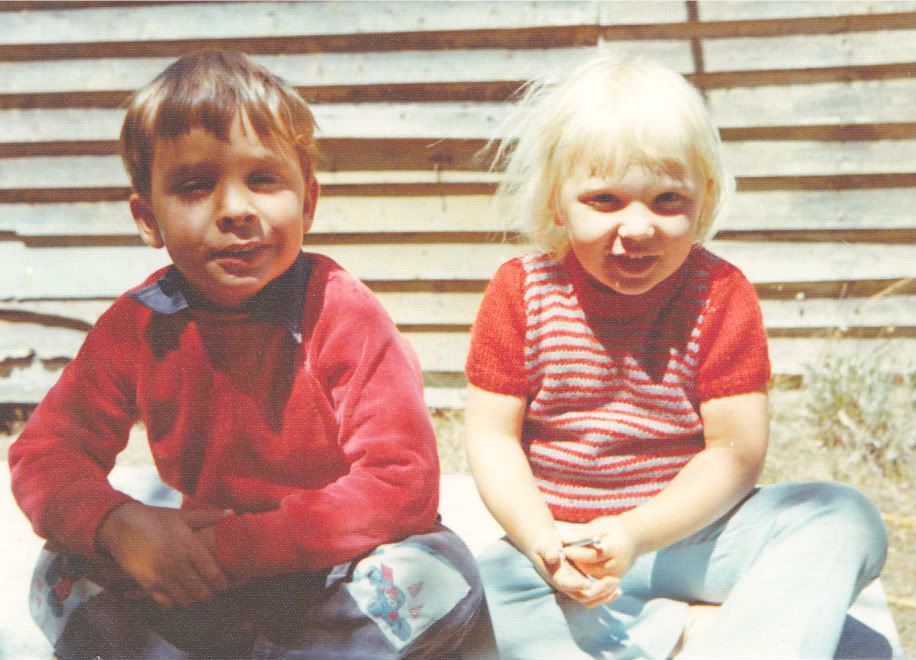 Hand knits and home made jeans.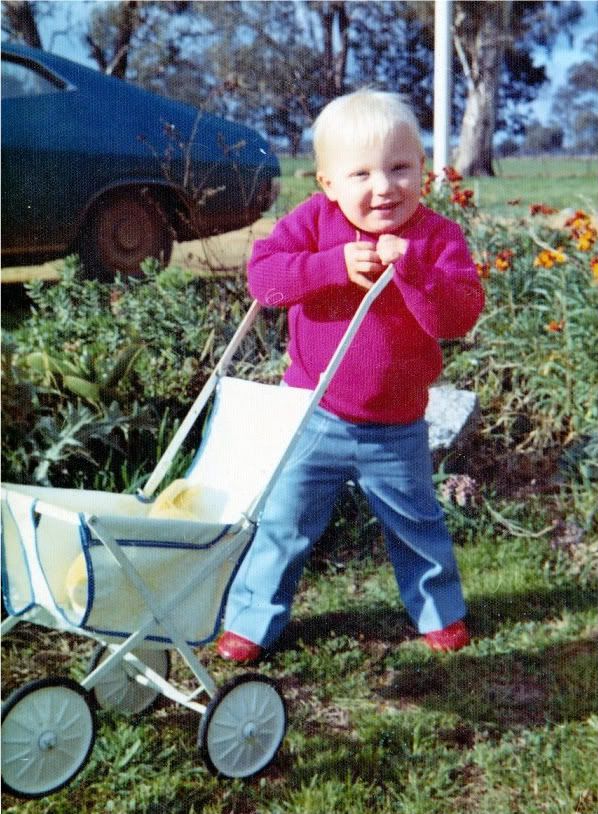 I wonder what my daughter will be saying in 35 years about the absolutely fabulous and very funky 'homemade clothes' I am currently providing her to wear.
She'll probably just marvel at how cute she was (and perhaps question my taste!).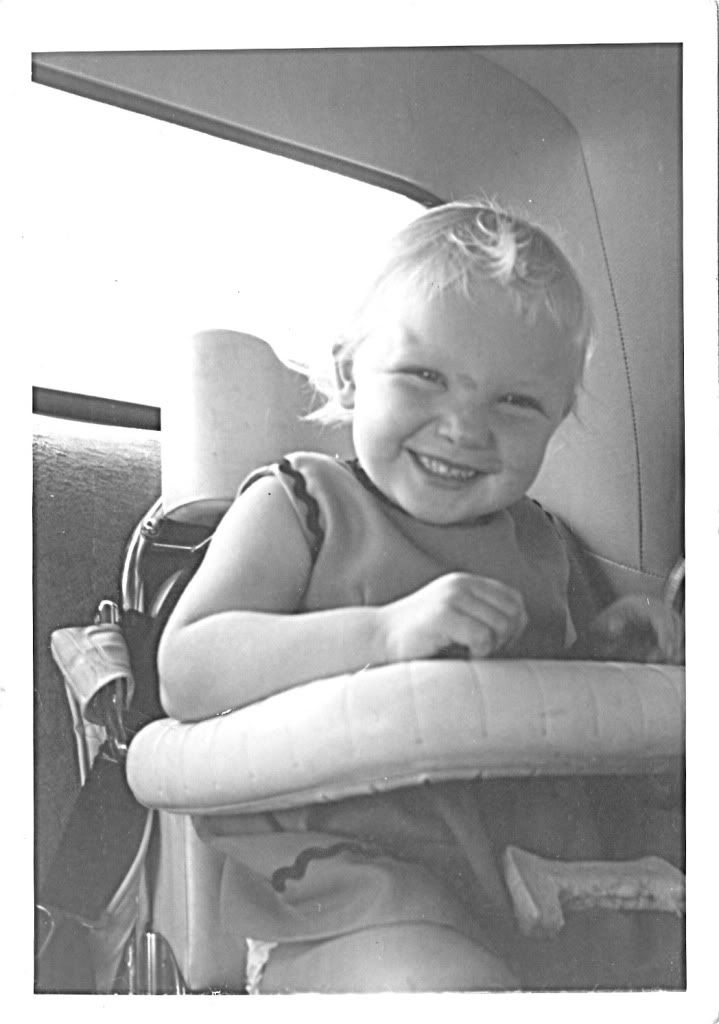 So pleased that ric rac made an appearance.
Yes, I had very little, very short, very fine, very blonde hair and some suggested I looked like a boy. And, yes, he is my brother by birth with the very same parents, and people often say Junior Apple looks quite like him. Genetics can be fascinating!