These little guys arrived at our place on the weekend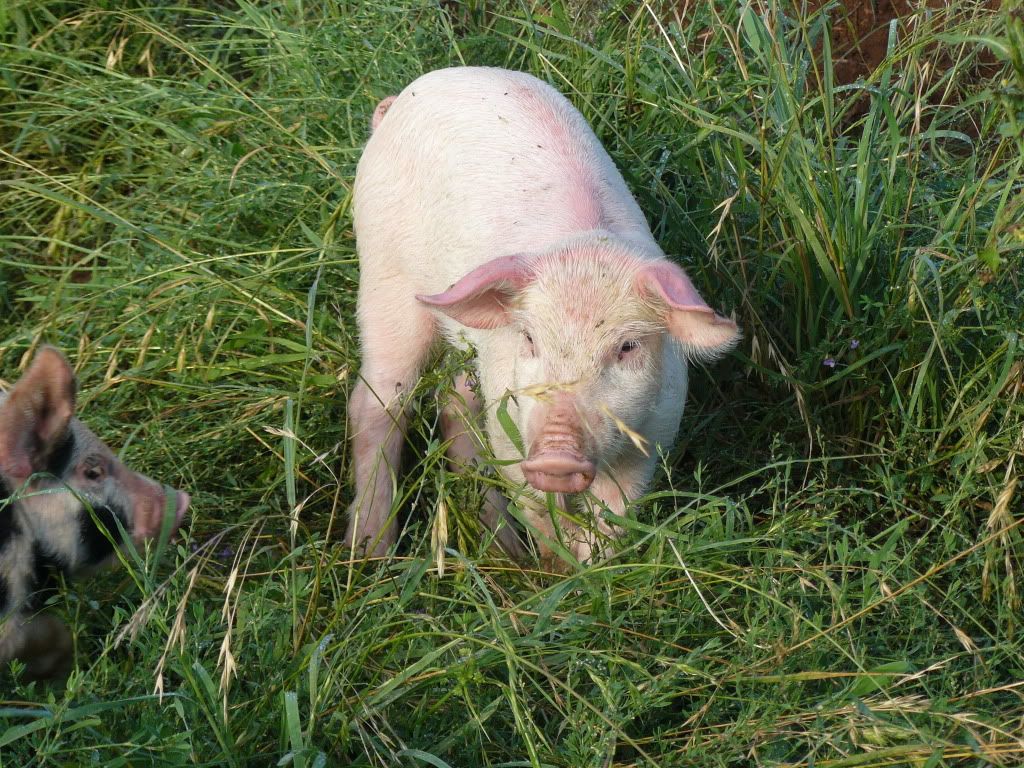 They are so cute, you can't see from the photos just how small they are, but they are very funny and lovely. We are going to give them a very happy life- just look at their playground. They can play hide and seek the grass is so long, they have a mud hole and a 'piggy shelter' as sleeping quarters.
And, as we are raising these pigs for meat, we will give them a 'good death' too...
Onto other bits of the farm...
Some of the stone fruit is rotting really quickly after we pick it because of the humidity this year. But not these heroes.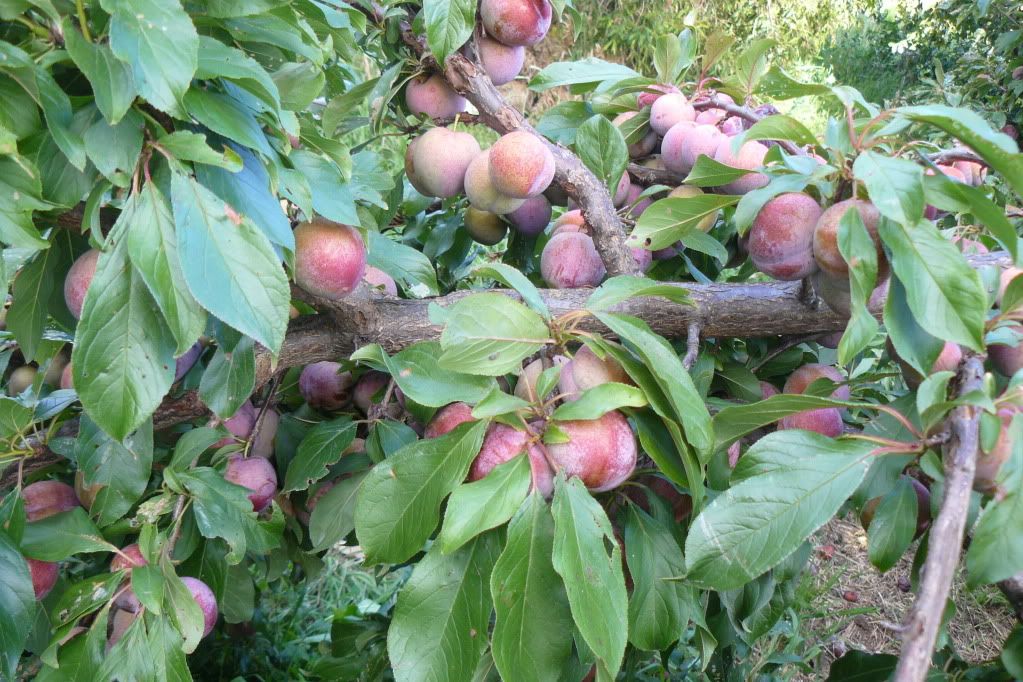 Licola blood plums. I think blood plums are my favourite stone fruit, it's a toss up with white peaches. Mr A's favourite are the green gauge plum, but they aren't ready yet.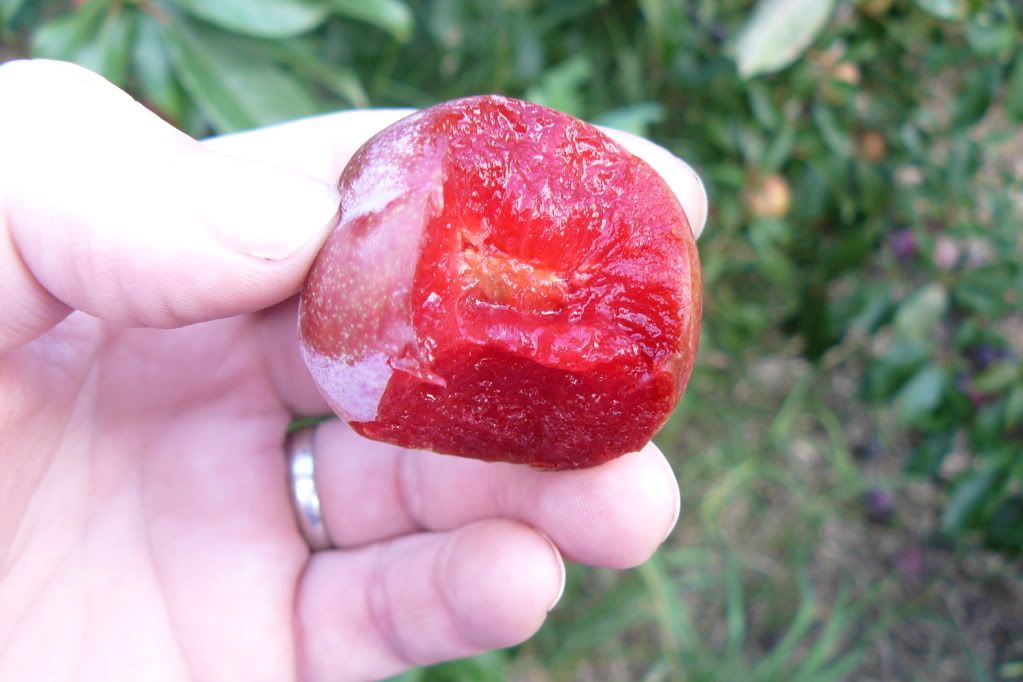 The blackberries are still going crazy. It would be easier to think about jamming them if it wasn't so hot. At the moment, we are freezing them to add to baking or milkshakes when they are no longer in season (and eating them fresh)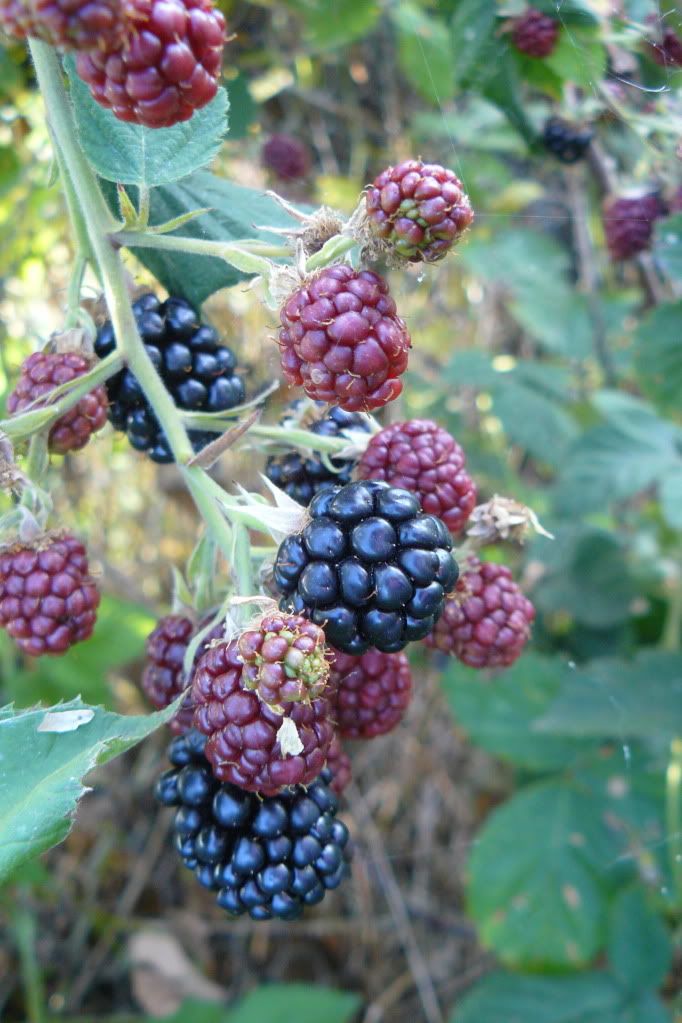 We appreciate the fruit and vegies (and the farmer!), and are thankful that we are not flood affected. Are thinking of those who are.
Farming. There are a lot of ups and downs. Last year we copped it with one day of hail which really put a massive dent in our fruit tree season, and recently we have been threatened by locusts and water.
I heard a discussion on the radio about people having to come to terms with blemished fruit- I tell you what guys, if you did a blindfolded taste test of our fruit versus 'perfect looking' shop fruit, I would confidently bet that 'home grown' fruit would win every time (many of our varieties aren't commercial because they don't store well or look beautiful but taste- oh my goodness- does not compare, so good!)
Phew, now I feel like I have got a bit passionate and 'het up'...so let me change the subject.
My friend Del said I haven't posted much about my sewing on the blog lately. Is there where I confess that my sewing machine has not been out once since I have been back. I have cut a dress out and it's patiently waiting to be sewn. But today, it's all about smashing tiles and plates for mosaic tiles, at our place...yep, still school holidays in this neck of the woods!