I don't think I have been accused of being too quick in my life. Ever. Until the last few days (I secretly quite liked it!). It has been suggested that I am whipping through the Tanya and Nicole/ Julie and Julia project too fast.
And, perhaps that I have got off to a head start because I actually have the book in my possession.
It seems, my postie is more efficient than some and others, well, it sounds like they are having a very disciplined wait until Mother's Day.
I did assure those commenters that I have been getting my confidence up with some of the smaller projects and that things will find a more reasonable pace soon.
But I will tell you about something entirely different today.
Compulsory acquision of land- you know, like in the film, the Castle.
Well it's happening to us, to our farm- just a small bit of it, but our farm is only small to start off with and it all counts.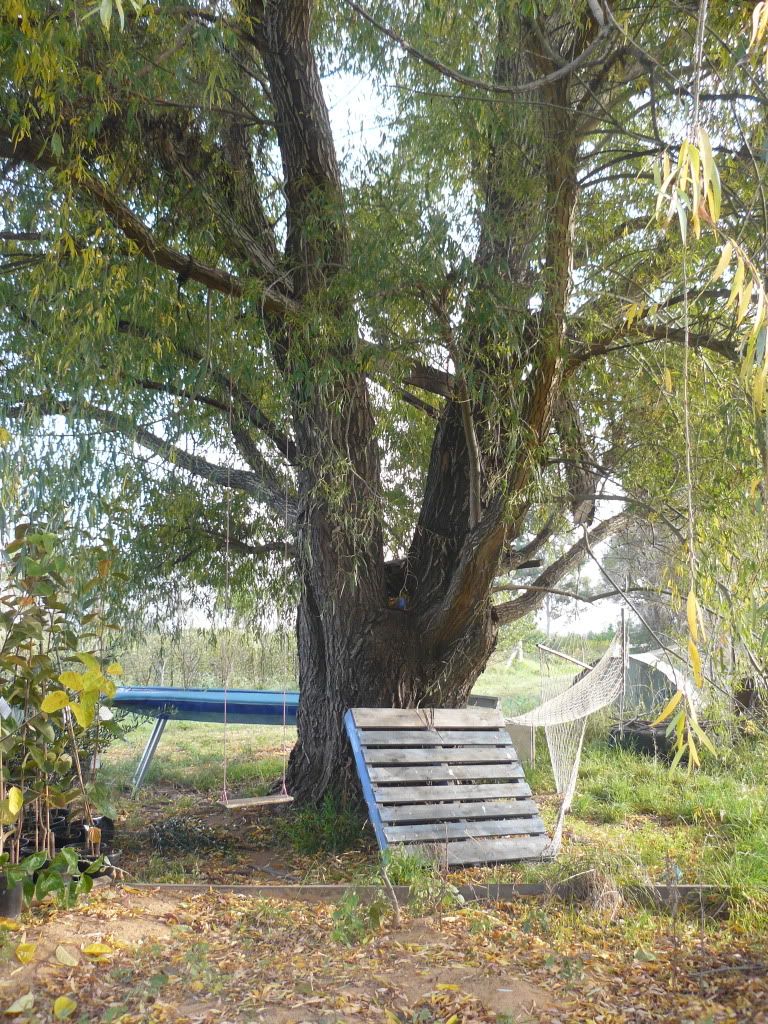 Can you tell how much fun is had in and around this tree.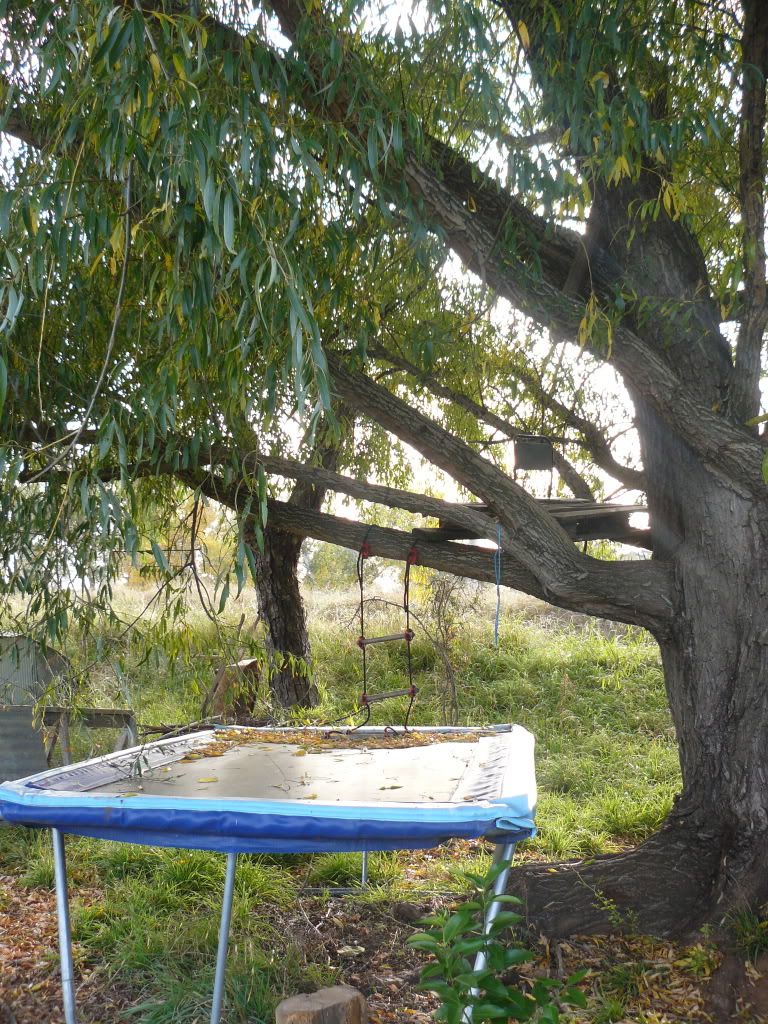 Well, it's going to be cut down (probably- no details have been finalised). My children and their friends have spent hours up this tree, having all sorts of adventures (and surprisingly, no broken bones).
These trees?
Going as well.
Oh, I can feel my blood pressure rising as I start to think about it.
I feel- powerless, frustrated, sad, annoyed and a trillion other emotions in the mix as well.
We live in a farming area that has irrigation channels. Farmers irrigate their crops using this water. Some bright spark (?) has come up with the idea that if the channels are lined with plastic less water will be lost through it seeping out... (lined with plastic? Really? I wonder what will happen to the plastic in 10 years...)
Our house is basically right on the channel (you can see the house in the bottom photo). Over the next 3 months workers are going to be on our place (7.30am- 6pm because they have a tight time frame), rebuilding the channel and lining it with plastic, chopping down our trees and then they are going to fence it off and 'compensate' us for the land (to the tune of 30-40% of the land value). Apparently, according to the Water Act, that's all okay...they don't need our consent.
Just telling you how I feel.