Over the past couple of years, I have come back to 'garment construction'. I am now sewing clothes, hats, bags etc. after basically exclusively patchwork and quilting for years before that.
I am still getting used to the fact that, with abit of care, effort and attention I can 'whip up' a complete project in a few hours. Huh, who knew?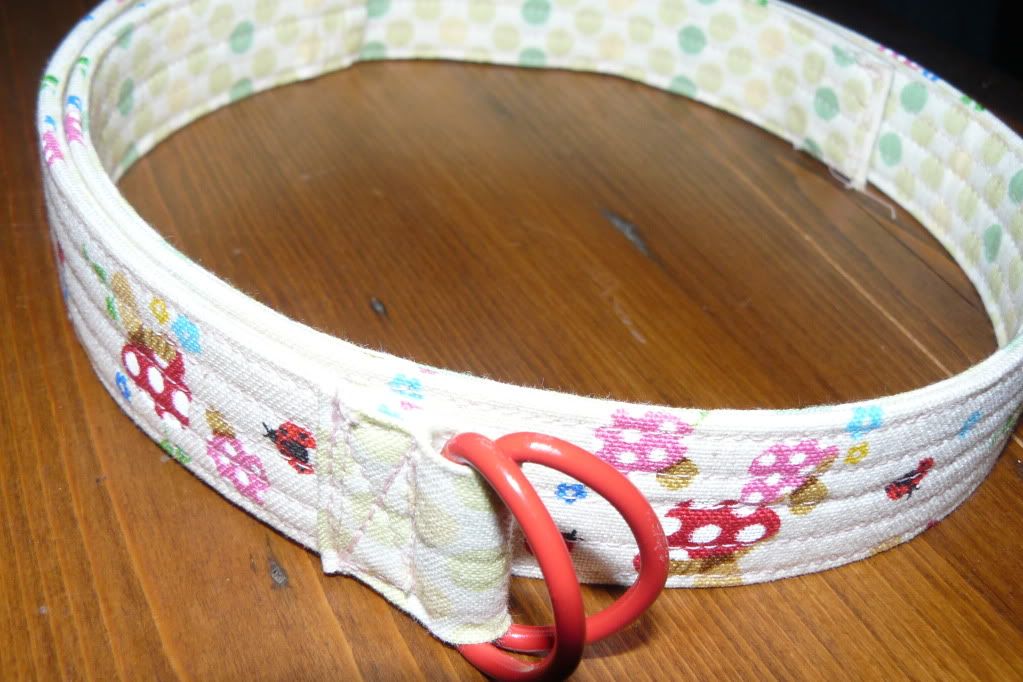 This is my third project for my Tanya and Nicole/ Julie and Julia challenge.
A quick, snappy kids belt which was met with a pleasing amount of happiness from a newly 9 year old birthday girl this morning (my 8 year olds 'bestie').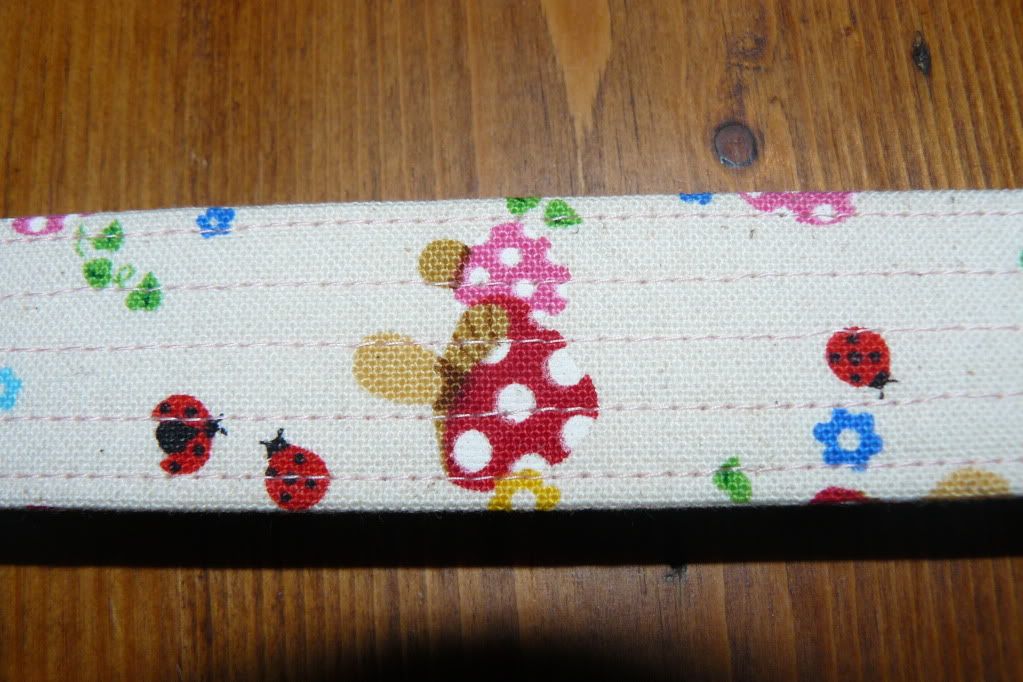 Interestingly, because I am now using my fabric stash and regularly delving into 'the riches', I have realised that as well as my 'out and proud' total adoration for any fabric with apples on it, I seem to be a closet (unknown even to me!) mushroom collector.
I realise that I have just admitted that my fabric collection is in total disarray with bits and pieces everywhere...
You know the other thing I am still getting my head around- Nikki talking about mm all the time, anyone would think inches weren't our unit of measurement.
What's that? Oh, they aren't in Australia, are they...
I am a 1/4 inch seam girl (for patchwork) so I am getting used to wider seam allowances (why are the seam allowances wider in garment making?) and using the 'conversion' page in the book regularly. I am glad that page is there!
Project number for is for me! Hooray.