Earlier in the year, I wrote a list. I have been meaning to print it out but well, haven't yet. I look at it every now and then. I still like my list, and am still making progress on it.
Upcoming list action- riding from Beechworth to Bright. I hear it's lovely at this time of year. I am abit nervous- our family are more your, ahh, wanna be campers rather than the real deal... never really done it much (you?). And the cycling? It's a long way- I will report back next week!
Lucky we are going with lovely friends who are helping to get us organised, have arranged a tent for us to borrow and have been encouraging and practical. Great.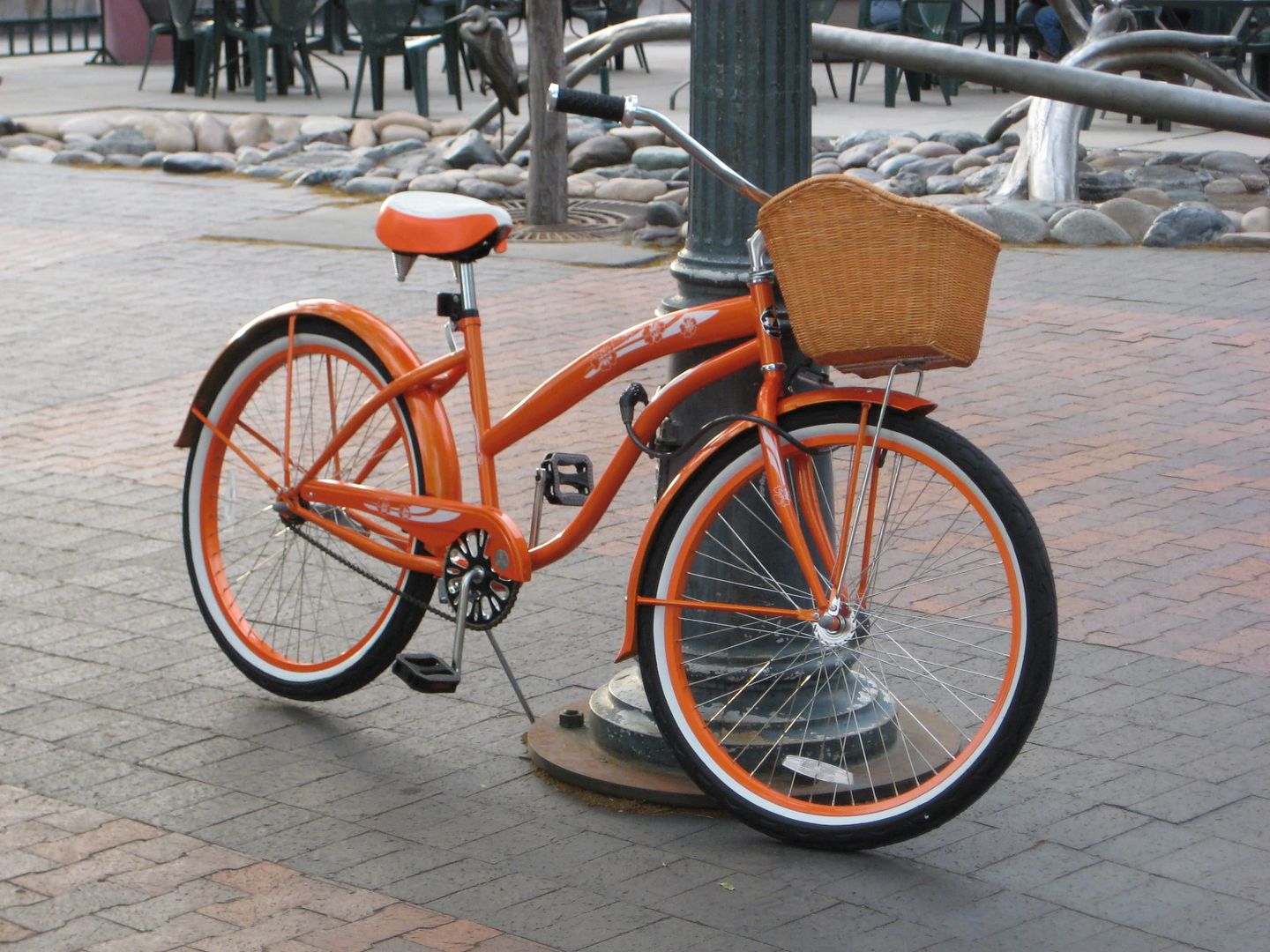 photo by

lauricebryant- I looked up bicycle images in photobucket and liked this one. didn't say copyright so I assume I can share? (Advice welcome here, I don't know the rules)
I would love to be riding this fun looking bike- mine is someone rustier and without the basket.
I have been packing today, it's taking a while. I am not really interested in packing. I am interested in just hanging out, though, riding, chatting, laughing and being, with my family, with my friends.
And the night before we actually start camping we get to stay at Bec's house near Beechworth- it's awesome! (I reckon she'll let me put photos of it on my blog- so I had better remember to take some).
Back to it, pity that packing doesn't just do itself!