(See, Curlypops is not the only one who is keen on the odd blog title with reference to a 'Sound of Music' track!)
Tanya and Nicole. Part 1.
So, by 'the very beginning' I don't mean the beginning of the book. Gosh, no, I am not that linear.
I will be doing all the projects, but not in the order that they are presented to me. That would be far too structured!
So, the beginning bit is about the 'level' of the project- who it would be most suited to (beginner, advanced beginner etc). This little zipper pouch is a beginners project. It was one I pattern tested, so I started with the familiar as well.
Do you know the eye rolling thing about making it?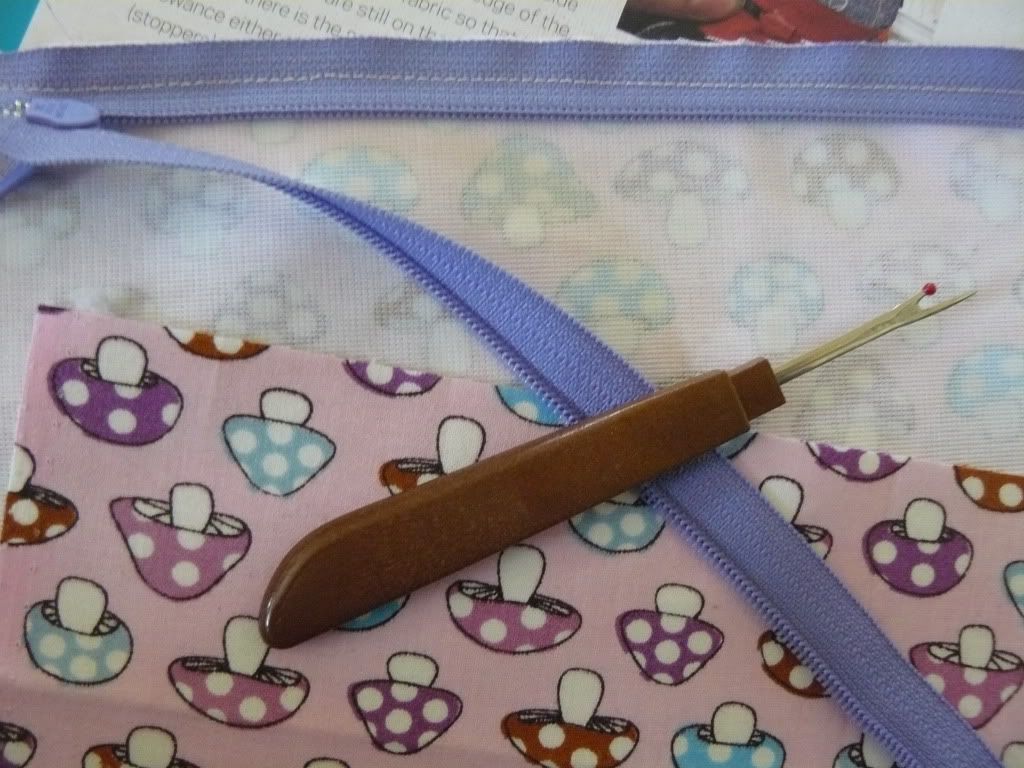 First seam and the 'quick upick' (or 'my best friend', as Cheryl calls it!) was required.
Distracted mistake. I sewed the zip onto the wrong side of the fabric- not, as the instructions said, the right side.
The positive about this is that- it was a short seam to unpick and has reminded me to not get 'blase' and over confident, to pay attention to detail (and, er, the instructions!). This mistake has put me in my place.
Anyway, over that and on with it, not too much later, and the 8 year old has a new little pouch to store all sorts of treasures in.
And when you peek inside, there are a few stripes...