Holidays give the illusion of time. Well, it's not an illusion, there is actually more time to do 'stuff' but, it's sort of an illusion when I manage to fritter away alot of time whilst achieving very little.
At least I feel like I can do that at a leisurely pace!
I love school holidays, kicking around with the family and friends (by the way the great bike adventure went really well and I am keen to do it- or some other rail trail, again).
It's on holidays I think of doing things like making pasta.
I didn't have a recipe but I knew the ingredients, I put all the plain flour I had in a bowl (maybe 2 cups), with an egg, a pinch of salt, a good slug (just channelling the Jamie Oliver in me!) of olive oil and enough water to make a stiff-ish kind of dough.
Then I let it rest for ages- like hours, I had other things to do.
Then the helpers gathered and we laughed, mucked around (well, it was kind of like play dough that you can eat it) and created and made the best pasta I have had in a long time.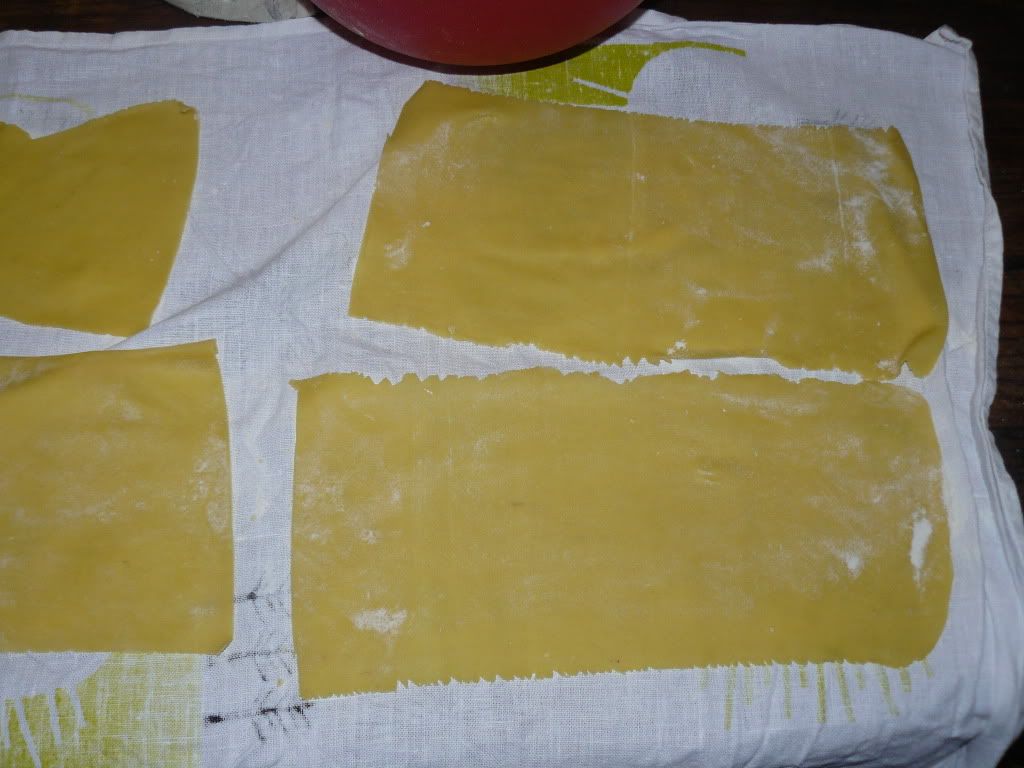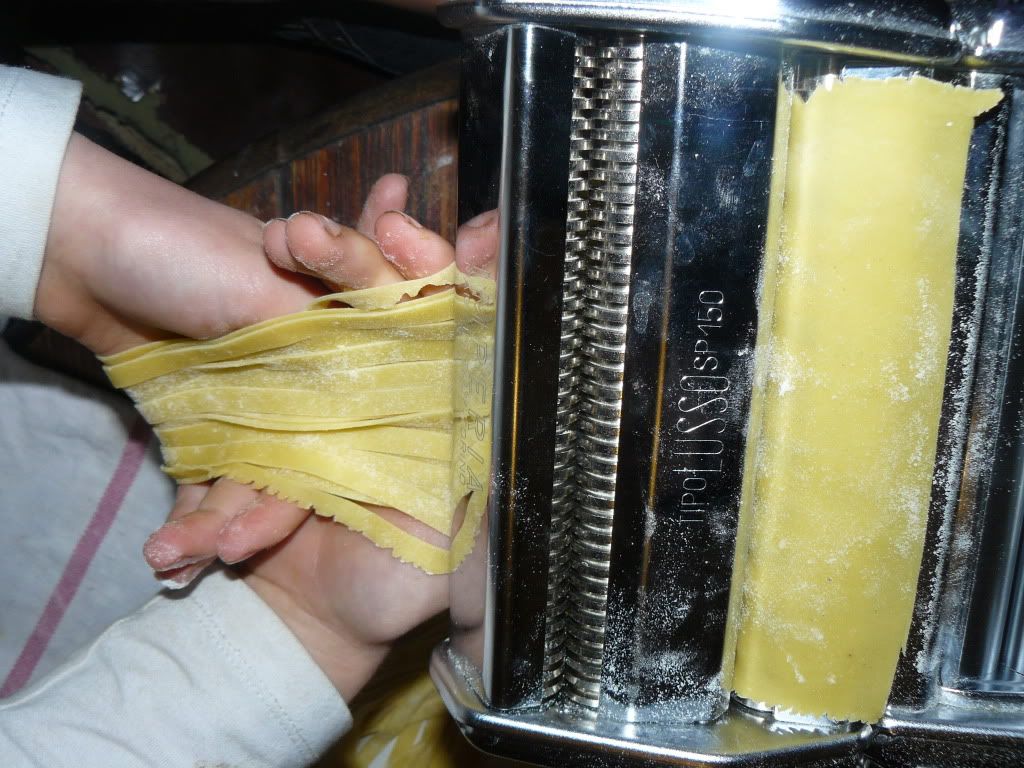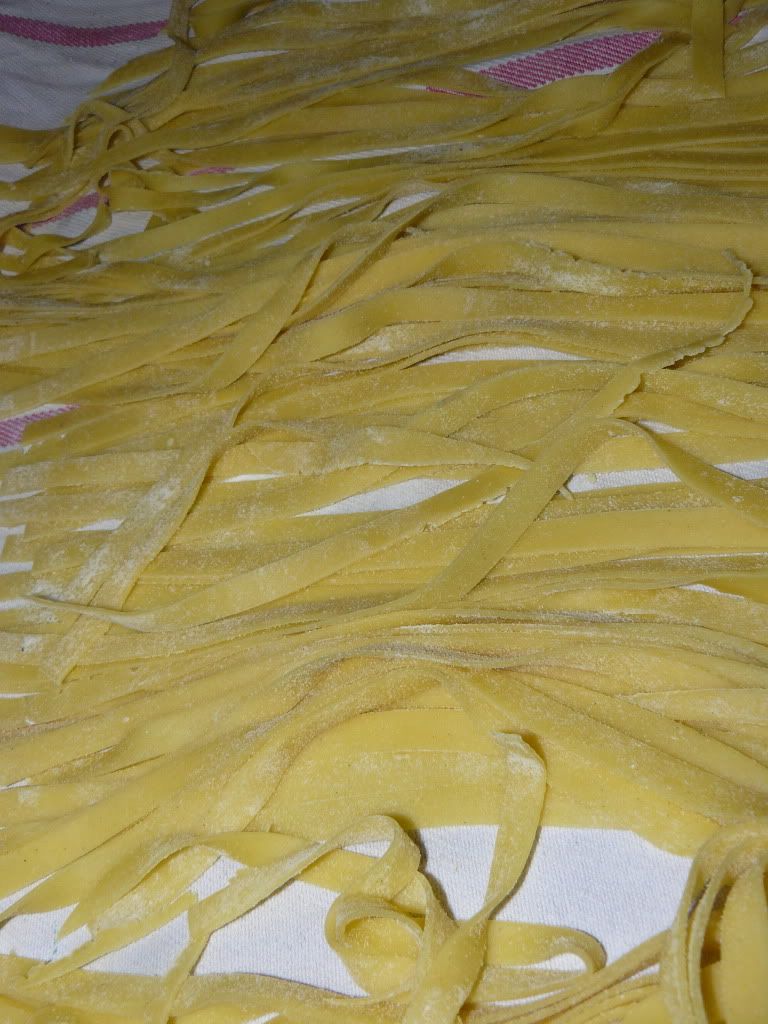 It's during school holidays that I make big claims like "I think I will make the pasta from scratch every time we have it from now on".
My neighbour makes her lasagne sheets from scratch every time she makes lasagne, that's just her habit now (she isn't Italian in case you were wondering).
It really isn't that tricky, it is pretty fun. It could be achievable. Is it a priority? We'll wait and see.