As i have mentioned before, I recently participated in a
tea towel swap
. Oh how I love fun mail!
It's show and tell time, I thought!
Magdalena
sent me this one (on the left- and she has photos of all the ones she did on her blog).
Kate
sent me the one on the right,
This one (birds at the front) all the way from Canada, made by
Wendy
.
Leah
made the butterfly (bogong moth) one in the background.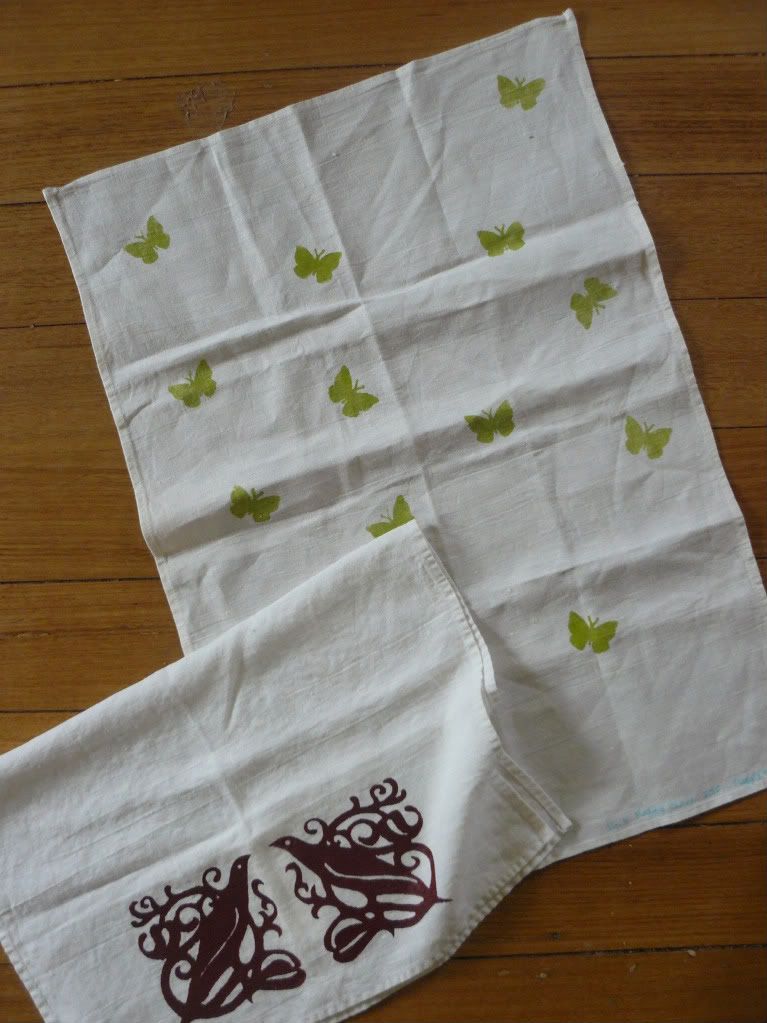 Justine
sent me this (bottom one) and a special treat of the latest copy of Mixtape- hooray!
Gina
made me a pair of pears, cool, huh! Pears for the Apple and Tangerine girl!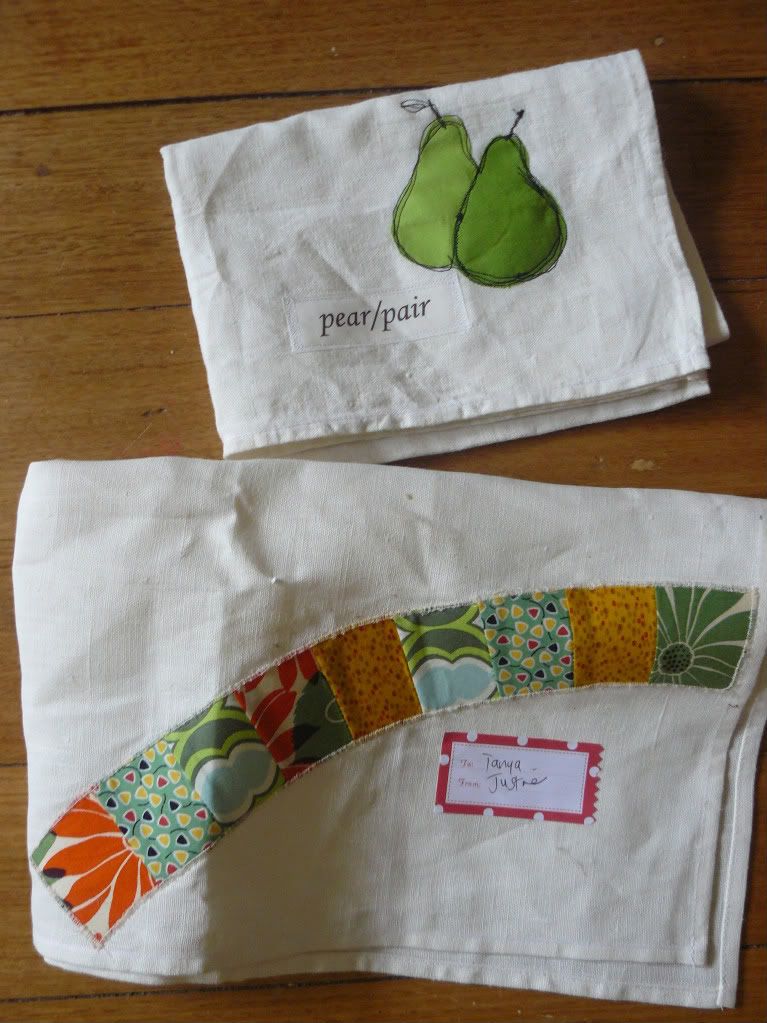 I think I will hang it on my craft room wall, because as well as being t for tea towel, it's T for 'Tanya'! She also sent some cool fabric for me.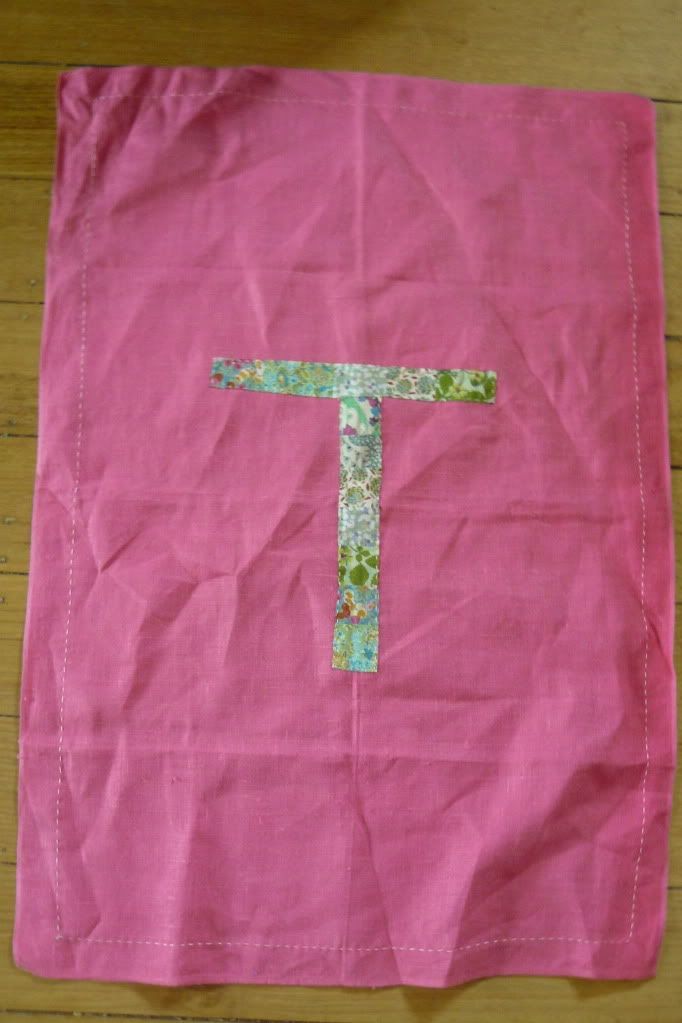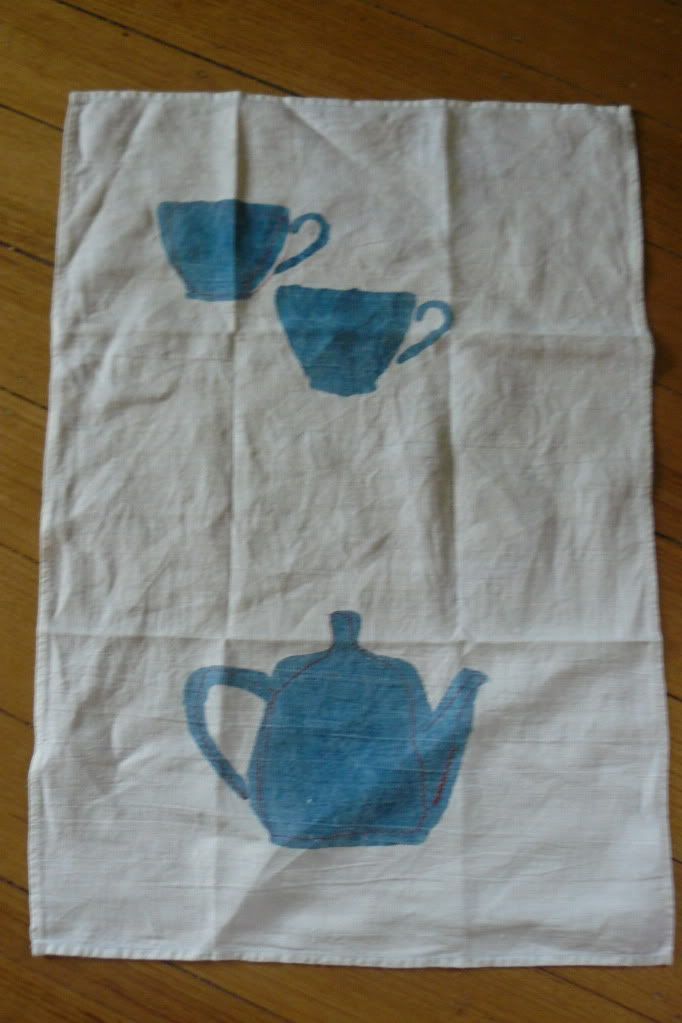 Verity
made this one (above) and if you go over to her blog you will see how nicely she packed them- I just ripped in and didn't stop to take a photo! They came with some lovely chai tea bags to go with my tea pot and tea cup tea towel!
And
Kylie
sent me this one. With a cool photo card of her op shop jewellery finds- lucky girl!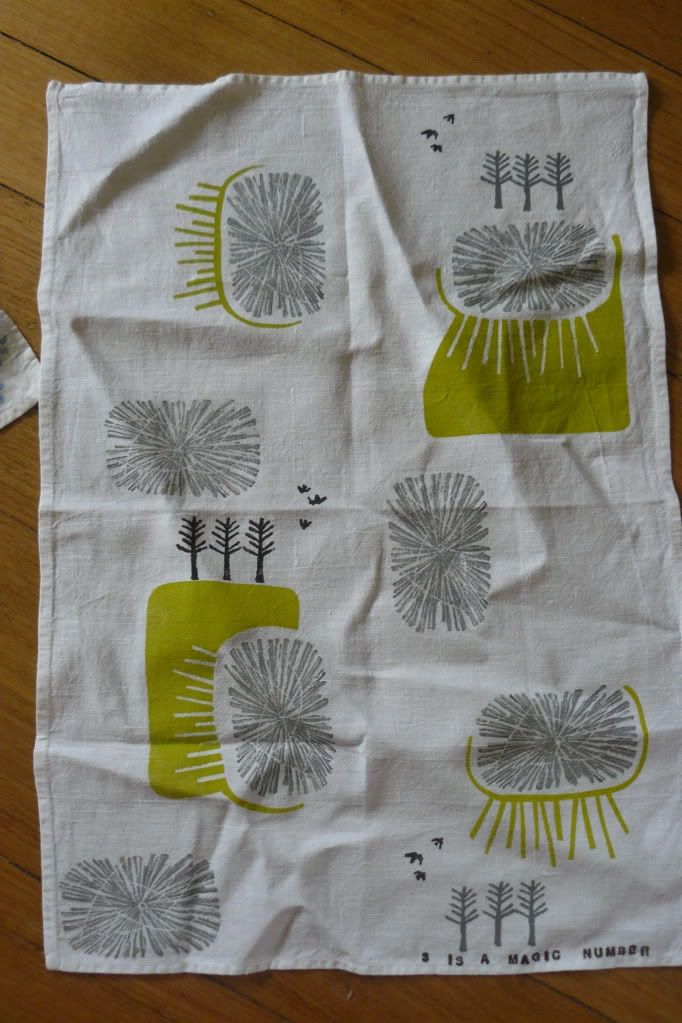 So, I am sure you will agree, I am tea towel spoilt at the moment. It was a fun swap, thanks Soozs. Sorry the photos are abit dodgy- it is way, way to hot here today to be doing any ironing.
Thanks again lovely 'swapees', I do treasure your work and appreciate your time and effort. I hope I have got all those names and links right- feel like it was a bit of a marathon!!
Happy weekend.