Somewhat absent over the 'silly season' I have been. Too preoccupied being silly...oh I wish!

We have been away abit which has resulted in me starting a whole new batch of unfinished projects because rather than taking something sensible like hand stitching my craft of choice included a massive stash of fabric and a pile of fabrics. So let me think, now I have, 3 more sun hats to sew up, 2 stuffed elephants (different patterns) to sew up (and obviously something is going on here because I have ordered two more patterns for elephant softies and look forward to them arriving in the mail), a pair of 3/4 light stretchy 'walking pants' (meaning, I wouldn't really wear them out anywhere but they will be comfy for exercise) and a dress to finish. Now I am unsure of the wisdom in that move! Starting the year with a pile of unfinished projects- what??

Well, the handmade Christmas projects I made got given. I carefully didn't put any photos here before giving them away just in case the recipient got a sneak peek, and wouldn't you know it, off they have gone to their new lives without being photographed at all. I will just have to finish some of those above mentioned projects so I have something to show you here.

It's a big time for our garden at the moment. Big, busy.

This is our morello cherry tree. Before we stripped it...

and the cherries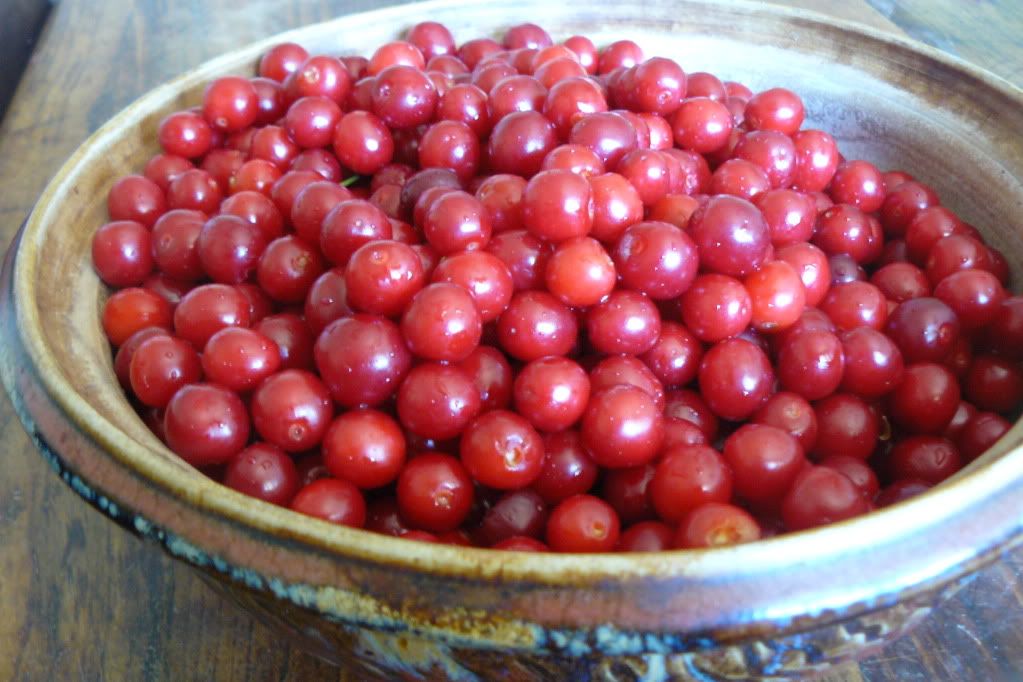 The cherry pie I made was devoured before a photo was taken, it wasn't that pretty (gluten free pastry is hard) but it tasted good and was popular!

Gee, it's nice to be back here.