Project complete, and no, it's not an elephant softie.

In fact, it wasn't one of those million just started projects I was mentioning last post. It was a new one. 'Sweatshop' night last night and while Carolyn cut up fabrics for her new quilt and Annie sorted through photos Cheryl and I hooked into
this pattern
. And by hooked in, I really mean it. I have finished mine.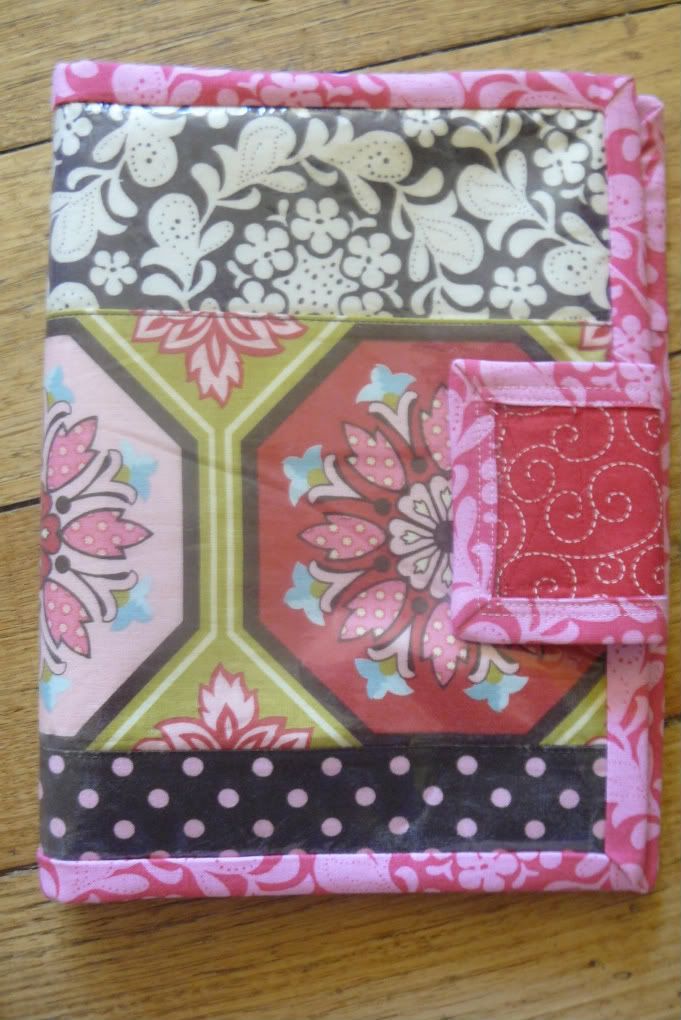 Yes, those girls are bad influences on me and my precious sleep! The irrational things one might do in the name of craft- I love sewing, it's so fun. I had to choose fabrics I could look at all day, because this is going to be a cover for my diary (I am such a diary girl). I am really happy with how it turned out, except I used Vilene Fusible Fabric Laminate for the second time and I remain unconvinced. It's meant to give a kind of oilcloth look/ feel but I am disappointed with the end result, I am not happy with the bond and it feels and sounds a bit plastic baggy to me. I am deciding whether or not to remove it. Melly's pattern has embroidery which I didn't do, so next time I will turn all the inside bits up the other way and make it front closing, which I like better.

It was a good, easy to follow pattern (as I have found her others that I have used)- which as you may know, can't be taken for granted!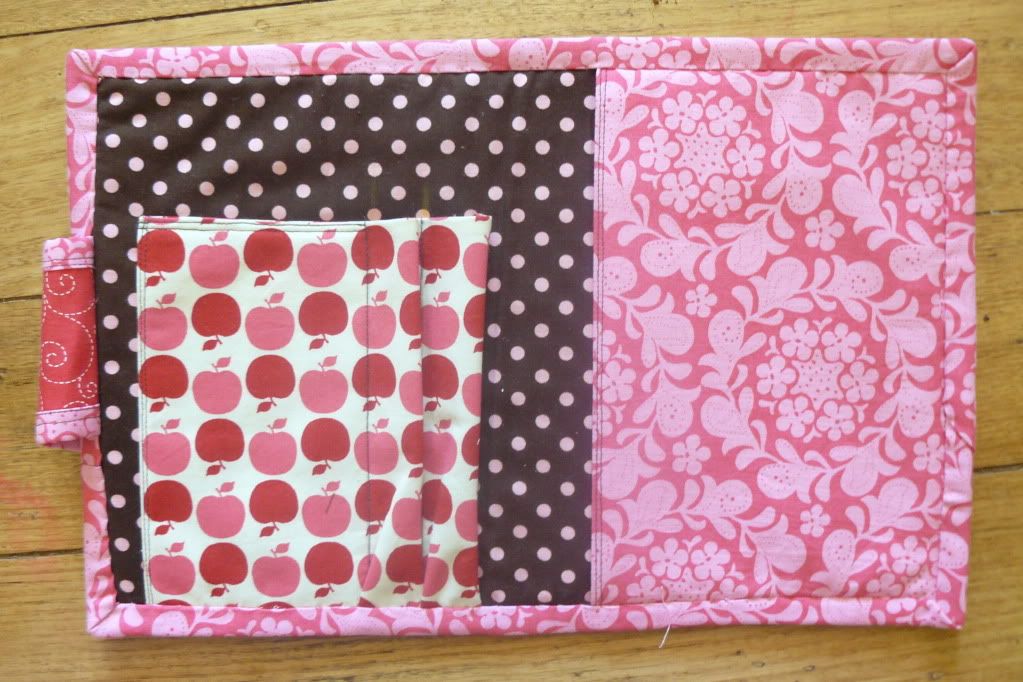 In other matters- I am open to tips about what to do with excess radishes and zucchinis...