Not bragging about my new cupboards. Having said that, I am pretty jolly pleased with them.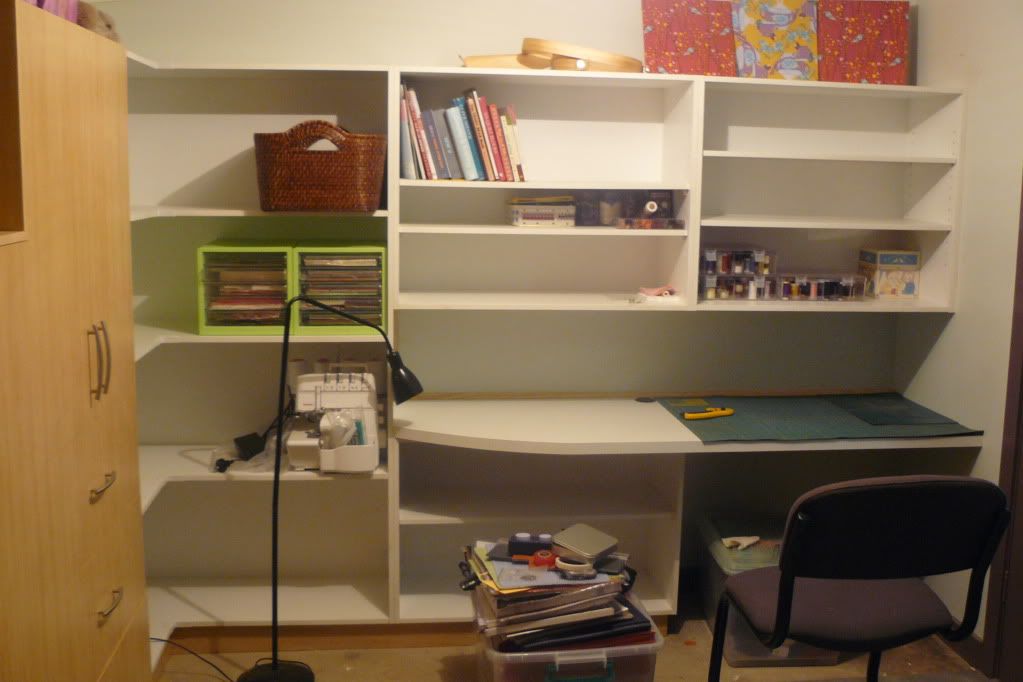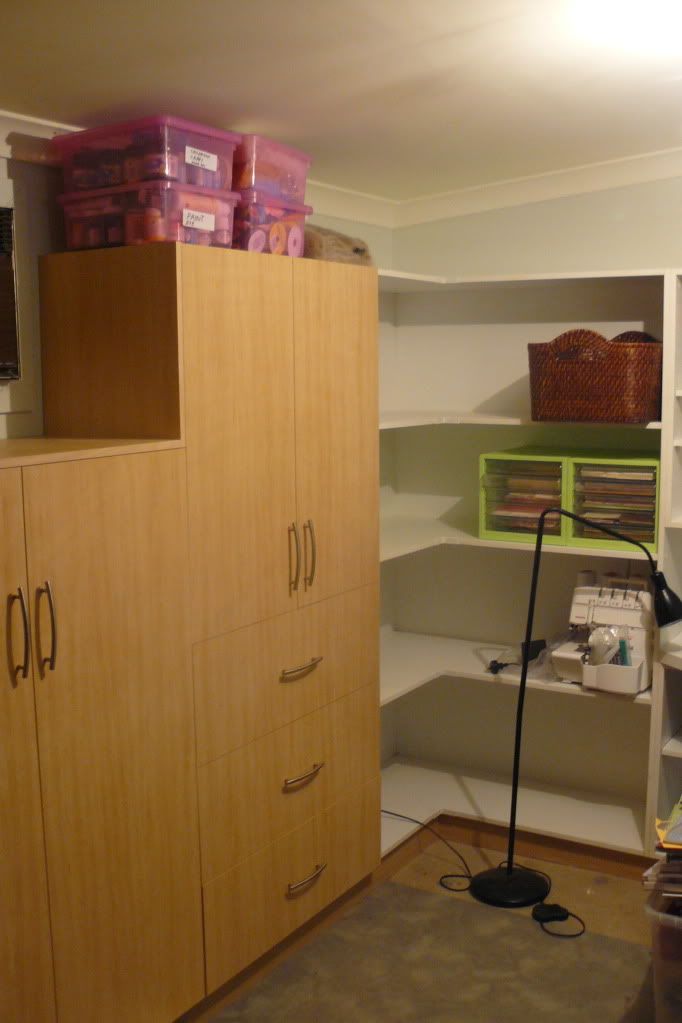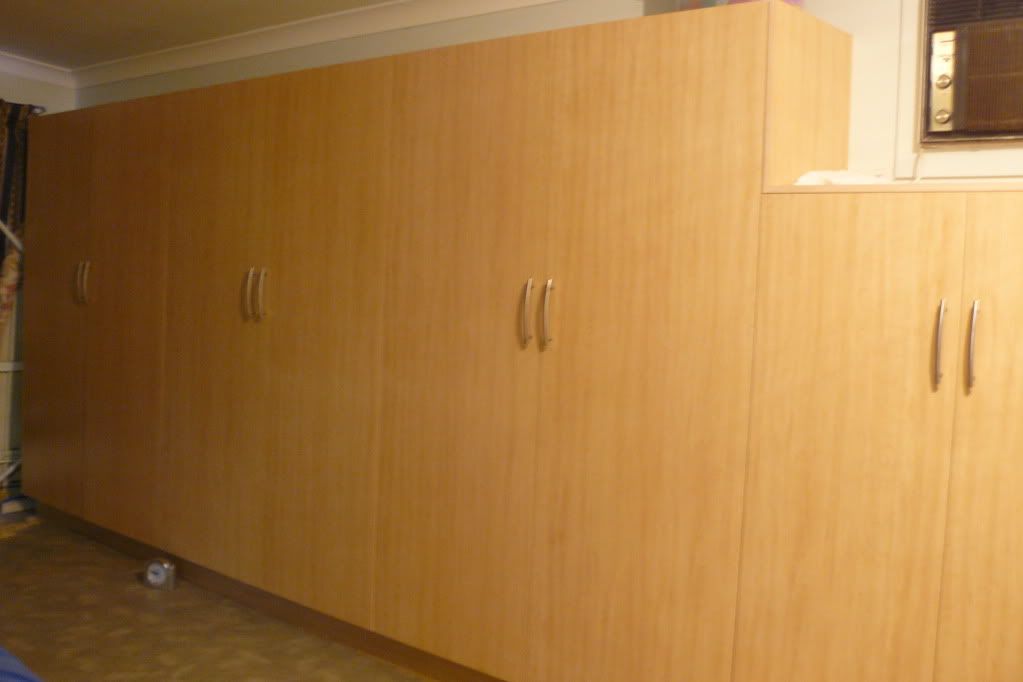 I wish I could show you my whole house and you might understand the extent of my excitement. Haven't properly 'moved in' yet. Hooray, it's cooler so it might be a this weekend job.

There will be no excuse for sewing inaction in here, don't you reckon?!

Speaking about action, I am doing
Carolyn's January Challenge
- and making something for me. It would be very challenging to make myself clothing, I will see how I go. I could make something lovely to decorate my sewing room.
Guess what else- my sewing machine service was done in a day, I thought it would take a week.