Not together (Sandi and sheets) but I got two very fun parcels in the mail yesterday.

This is my favourite design at the moment and I seem to be collecting it in different colour ways- I also have it in pink.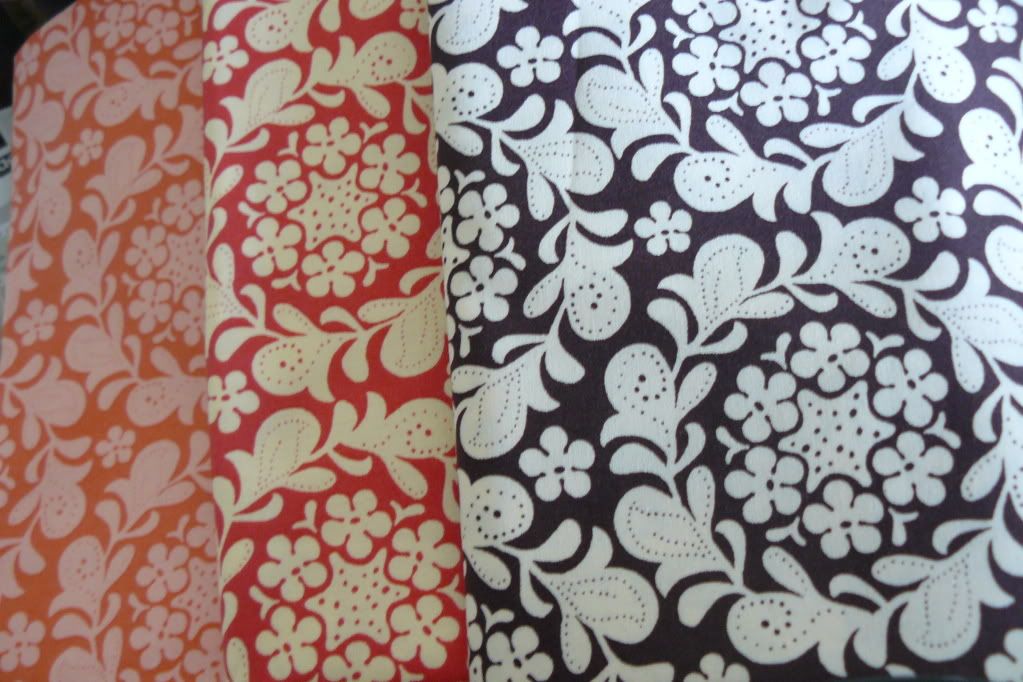 This is called Henna Garden from the Meadow Sweet Collection.

The one click and you're away shopping combined with strong Aussie dollar and free shipping caused me to come a bit unstuck! Yes, I also bought this, from the same range.

These are destined for Christmas presents so I had better get a wriggle on. The only sewing I have been doing in the last couple of days has been 'refashioning' my neighbours workshirts- he asked me to make his two long sleeve shirts into short sleeve shirts. This is not fun sewing for me (boring I reckon!).

Back to the parcels- to balance out all that new fabric, it was appropriate to receive my parcel from
Selina's vintage sheet
swap on the same day!! (Good theory? For every piece of new fabric acquired one should match it with some vintage fabric...I can see it's not 'water tight'!)
What a fun parcel, combined with my vintage sheets (that I also sent fat quarters off in all directions via Selina) I am going to make a beach rug. Like the one out of 'Handmade Home' if you have seen that book. Not that we go to the beach that often, mine will be a picnic rug I think.
Saturday is my favourite day of the week, hope you enjoyed yours
.