Why am I temptped to think it was '4 for me, 1 for the bucket?!'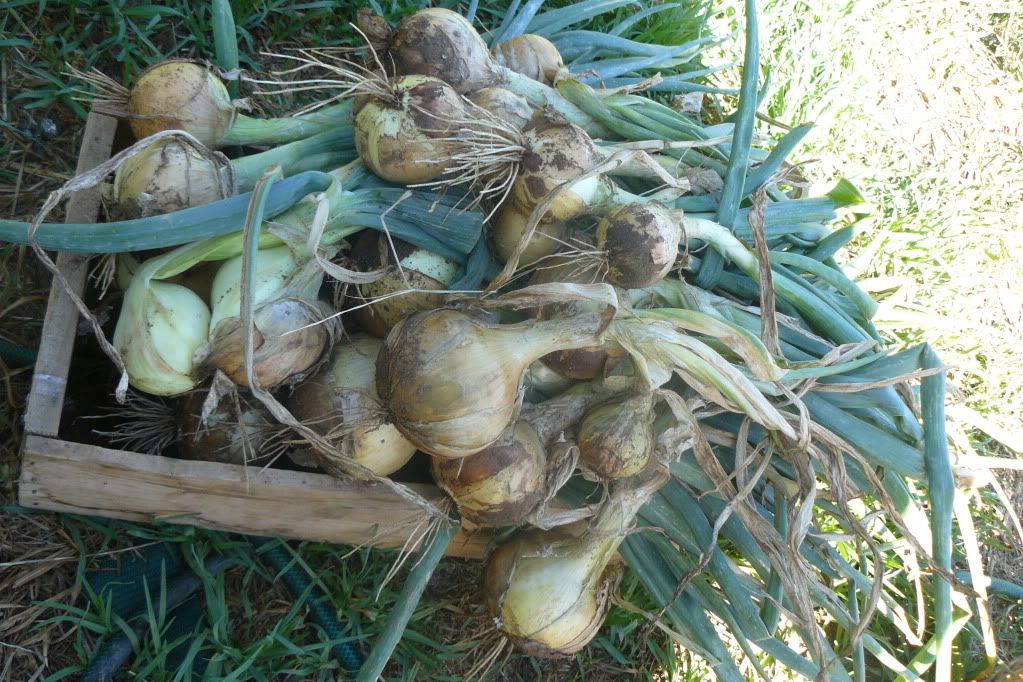 Remember the story 'The Enourmous Turnip'? Well some of these were like the enourmous onion.

I am not as good as I wish I was in the garden. I think I need a hat that says 'I'd rather be sewing'! Having said that, I am very very thankful for the gardener of the household because there is really nothing like it.
These apples looked nice when I shined them up- although (and I know you'll be surprised given my high level of photographic genius!) you can't really tell!