This week's theme queen is
Toni from Little Suitcase
and she picked a challenging theme- after all, things at my place are just so 'normal' (yeah, right!).
So what is nice, different and unusual my home?

When I was going to the toilet, I realised- hey, it may be fairly usual to share your toilet room with 10 very cute baby chickies! We have the weirdest very large toilet room- what a waste of space. Ideal to house cute chickies in for a bit to keep them safe! They were incubator chicks so have no mummy chick to keep them warm. They came from Paul and Di's house in Melbourne so we had a fun 3 hour trip home with them in the car yesterday (no casualties!)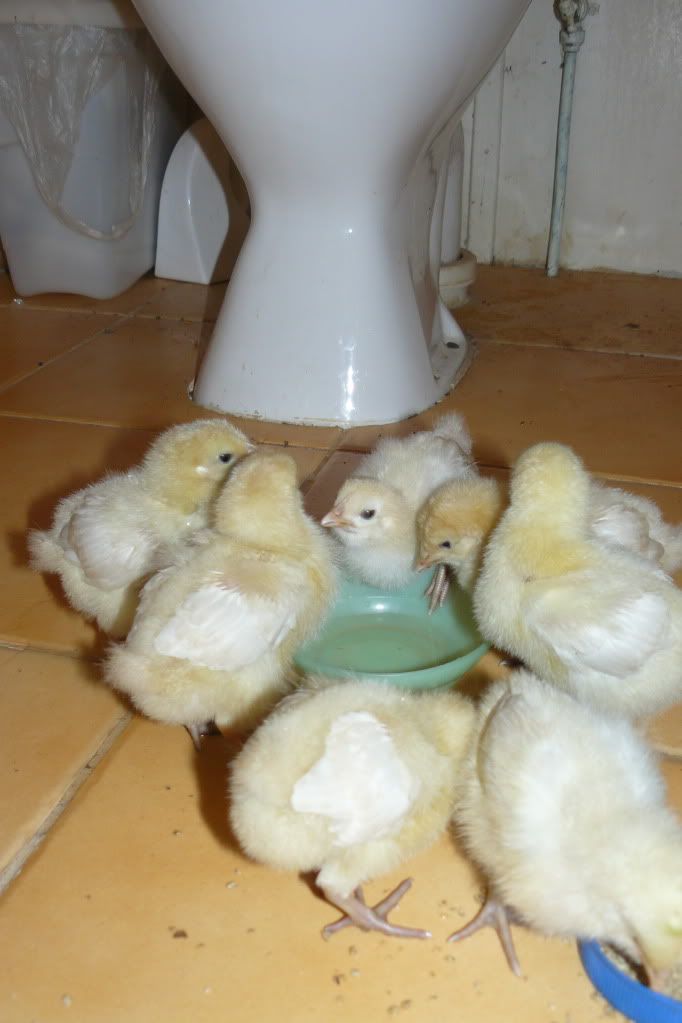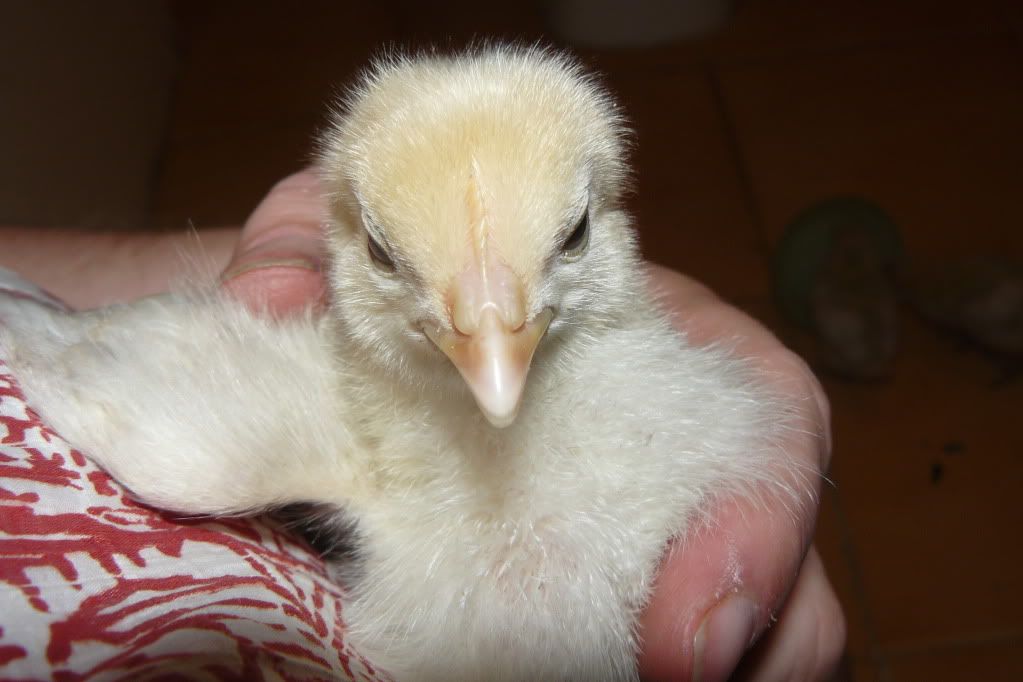 Being in Melburne on the weekend (more of that another time) reminded me that 3 hours in a car can be like 24 hours on a plane in terms of cultural differences, foods available, shops,
Markets
(yey, I went) etc. Yes, it had been far too long! I love Melbourne and miss lots of things about living there but then come home to
silence
(which I couldn't take a picture of) which, for me ,after being in the city is
nice, different and unusal
! Seriously, if I stop typing, I can hear nothing except the odd dog snore. Please note: I am not saying Pippi is odd, just that she snores on the odd occassion
In this context (city/ country), depending on where you live, our back shed might look different to yours.

Mr. Apple and Tangerine doesn't tend to do things on a small scale and this year he planted 'abit of garlic'...this is not even a quarter of it I reckon. What was that you asked?
Oh, yes, it is for sale!
Great Christmas pressie, nice garlic braid. Grown 'according to bio-dynamic principals'- great soil, no chemicals. Our place isn't certified because the
fruit trees
are the main thing and we haven't needed certification for these. Subtle aren't I- she says with a massively indiscreet wink?! Email me if you are interested. I have to check with Mr. for prices. Fresh Aussie garlic- no talways that easy to find.
If you head over to
Pip's
you will find out who else is playing.