I am not so good at the heat, I get a bit cranky! I was happy to get a swim in the Murray River yesterday- oh the feeling, after the first coldy getting in bit- of cooling the blood down. Just what I needed.
Saturday night though, we crafted at Carolyn's house which was fantastic because she has a lovely airconditioner and after many months I finally finished this.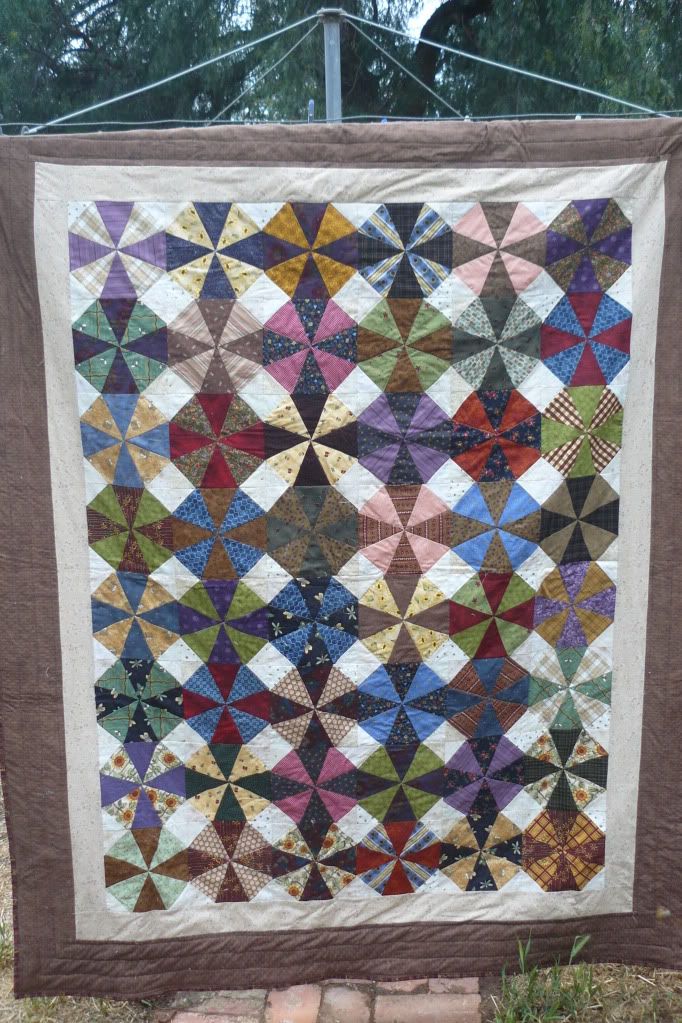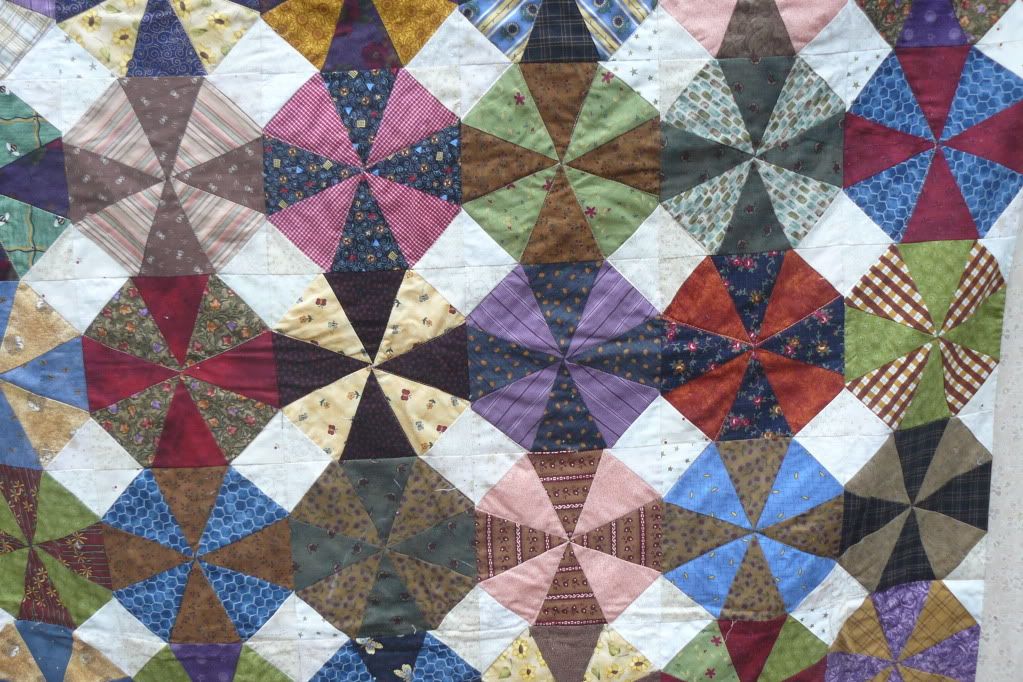 It's for our friend Pepe, and I will give it to him on Wednesday. He's an older gent who lives by himself and I think (really hope) he will like it.
I usually go in for lap size quilt but this is closer to a single bed size.
I think this means I can start the next project- to keep the balance of unfinished projects up!!