Amazing- fabric that didn't even make it into my stash. It arrived in the post, when I had ordered it I knew specifically what it was for, so got straight onto it. Canvases, my new favourite instant decorating thingo.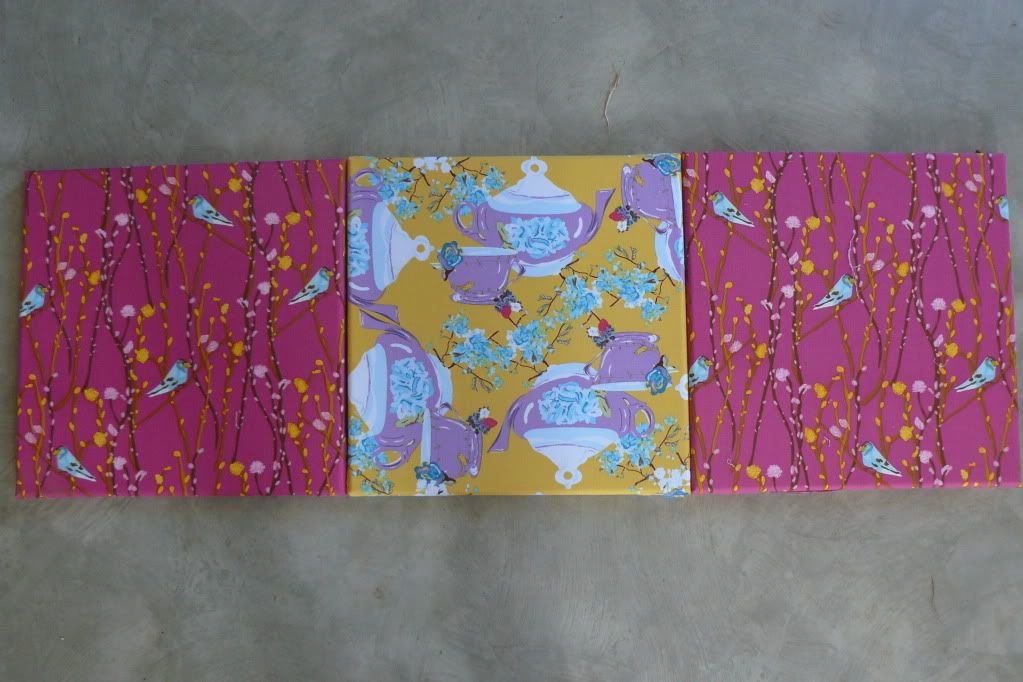 The range is Full Bloom by Bari. J Ackerman

It's strange because I really like the pink (don't think my photo does it justice) and I am not sure about the yellow, but I love teapots and cups and thought (and still think) these three canvases will really cheer up my crafty space.

I will hang them next to each other, but not this close together, that was just for the benefit of the photo opportunity!

Other hot day craft (had to move my sewing machine into the kitchen yesterday!)

(http://deb-robertson.blogspot.com/2009/11/tutorial-for-simple-dress-for-teddy-or.html)
Baby Alive (circa 1977) has a new dress and she looks pretty excited about it too!! Thanks Deb