This woman
is busy coordinating a softie drive for the children of Christchurch. I appreciate her efforts, thanks Leonie.
If these little guys can help comfort a small person in the middle of turmoil then me making them is more than worth it.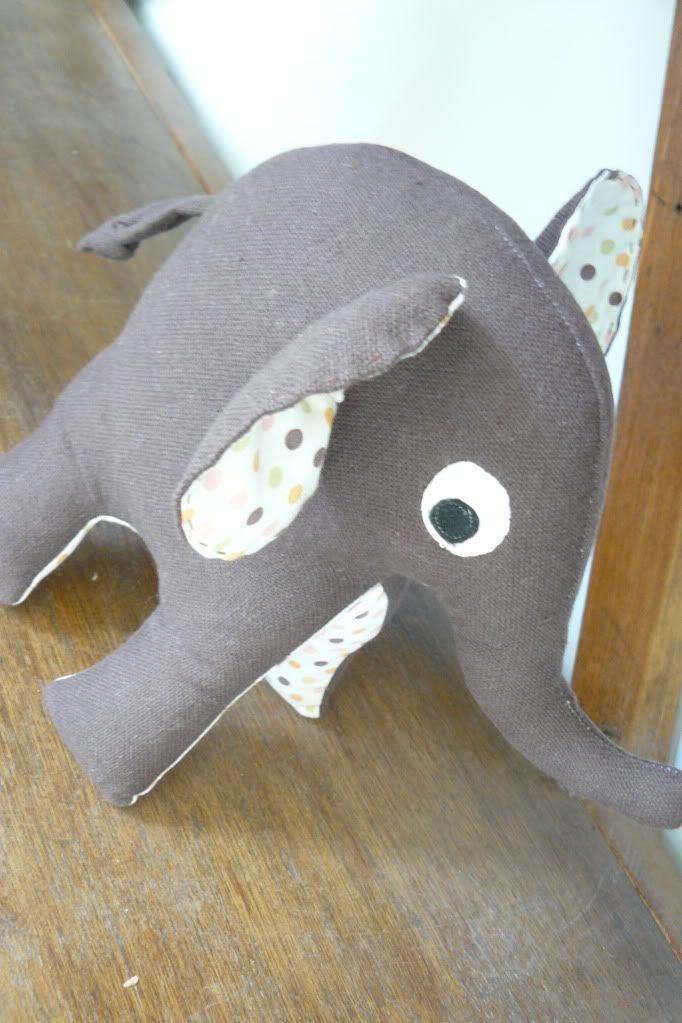 and from a different angle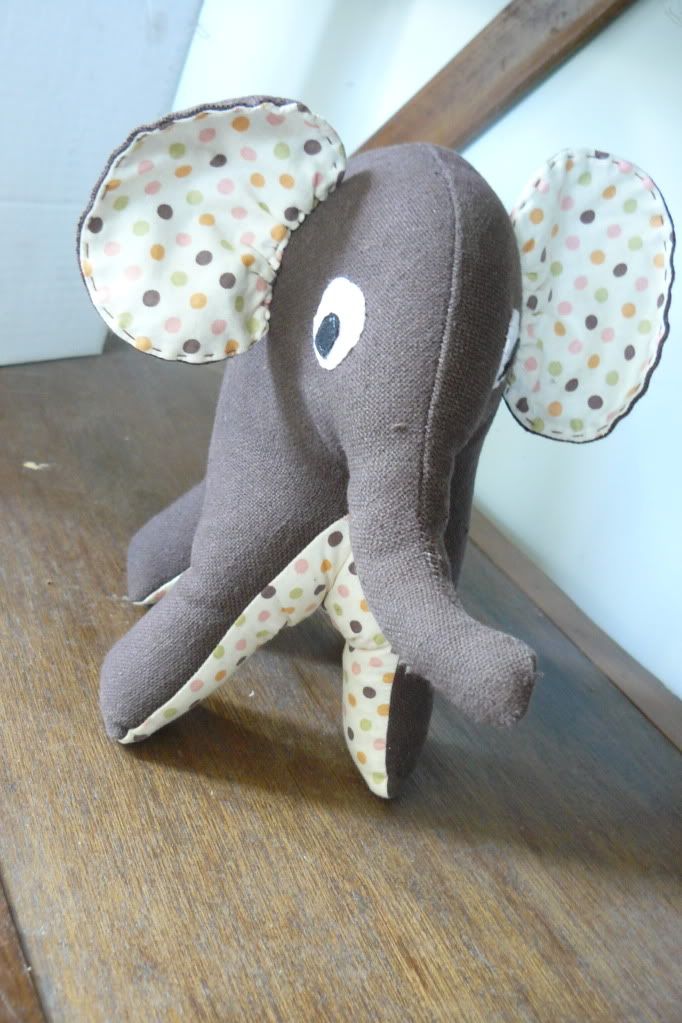 This elephant is made using an
Audrey and Maude pattern
"Edward/ Elouise" I think. I gave him bigger eyes. I constantly have softie's eye issues. Oh well, practice, I spose.
He will be accompanied by a few angels, these are a Rosalie Quinlin design, and the perfect size for small hands.