Most of the people who read my blog don't know me 'in real life'. I could be telling you stories and you'd never know- especially because, according to my 'bloggy stats' I have had visits from such places as Ireland, Poland, Russia, Spain, Germany and South Korea (thank you, I hope you ended up here on purpose and enjoyed your visit- and came back). What I am suggesting is that, unlike some of the wonderful bloggy friends I have already met, I probably wont be meeting a lot of you in the near future.
But, with this blogging caper, there is trust involved, don't you think?
Having said that, you know I am not a brilliant gardener. In some ways, I would love to be. I have tried. I am just not really into it. We had 'family tomato picking' morning yesterday, we picked over 20 kg's I reckon and I tried to be cheerful, but I tended to agree with the 8 year old who, after sticking her hand through a rotten tomato on the bush exclaimed 'seriously, I am finding this pretty disgusting'! But we did all chip in and the tomatoes got picked.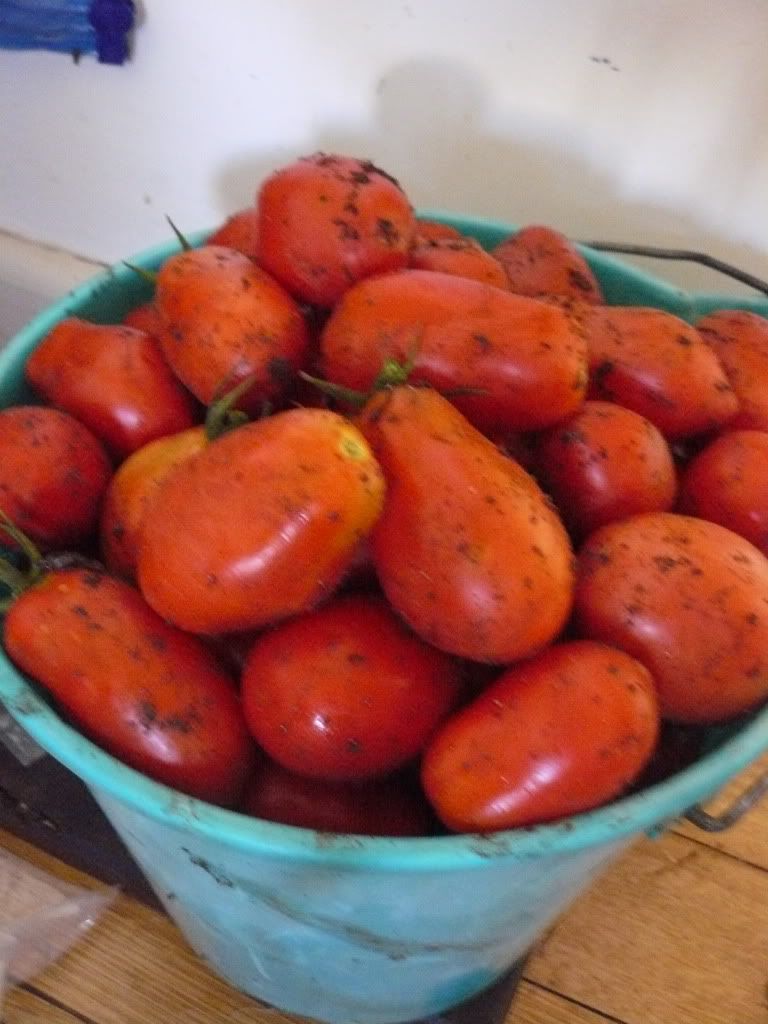 I have processed most of them- 24 fowlers bottles (size 20 if you are into fowlers) - I cooked up a few onions, chopped up the tomotoes, whacked them in a BIG pot with a big bunch of herbs- thyme, rosemary, sage and a couple of bay leaves, cooked it down for a while, then added a few cloves of garlic, a touch of sugar (because someone told me once that I should) and a bit of sea salt. Then bottled them and processed them in the Fowlers Vacola preserving unit.
I also made a big pot of tomato sauce- which (headache) isn't bottled yet...I am over it now! We tend to do preserving on a ridiculously grand scale and it wears me out!
Oh, and about that trust thing , I am very smart and funky, always wear very cool clothes, very fit, and rather lean with endless energy...in case those of you who I wont get to meet in the very near future were wondering...and for those who have already met me- shhhhh!