I assume it's not good manners to complain that I had written an extremely witty and engaging post that blogger refused to publish because of something to to with 'meta' and lots of characters all in a row. So, now I am over the witty-ness and you'll just get the same stuff I usually serve up here! I will even try and hold back the frustrated tone.
I wanted to follow up with some things I have mentioned before-
the 3 little piggies continue to grow and be funny and cute (despite their unnerving ability to detect my close proximity and give a mightly muddy head shake at about the same time
The zucchini situation has slowed and now look what we have a glut of
My friend Tan faces a similar situation and she has directed me over
here.
That will be handy because it doesn't take much to get sick of my eggplant, potato and chickpea curry (no matter how fantastic) or Cam's current 'signature dish' eggplant parma.
My herb garden- remember I promised it would eventually look better- well, I haven't even done the bulk of my planting, that will happen in Autumn but I had to show you the lemongrass which is 'totally' going gangbusters (yes, I 'totally' live with a 7 year old). The lemongrass is at the back. I have to think of a good way to protect it in case winter ever comes.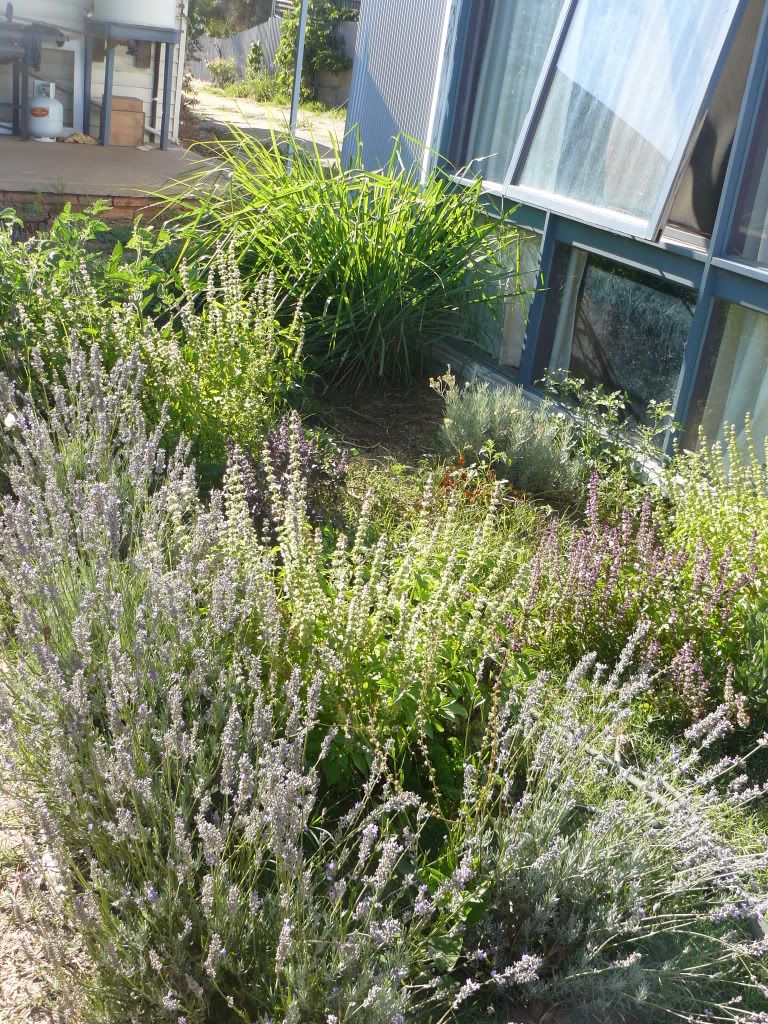 The preserves cupboard is looking healthier, to come to our aid during leaner times in the garden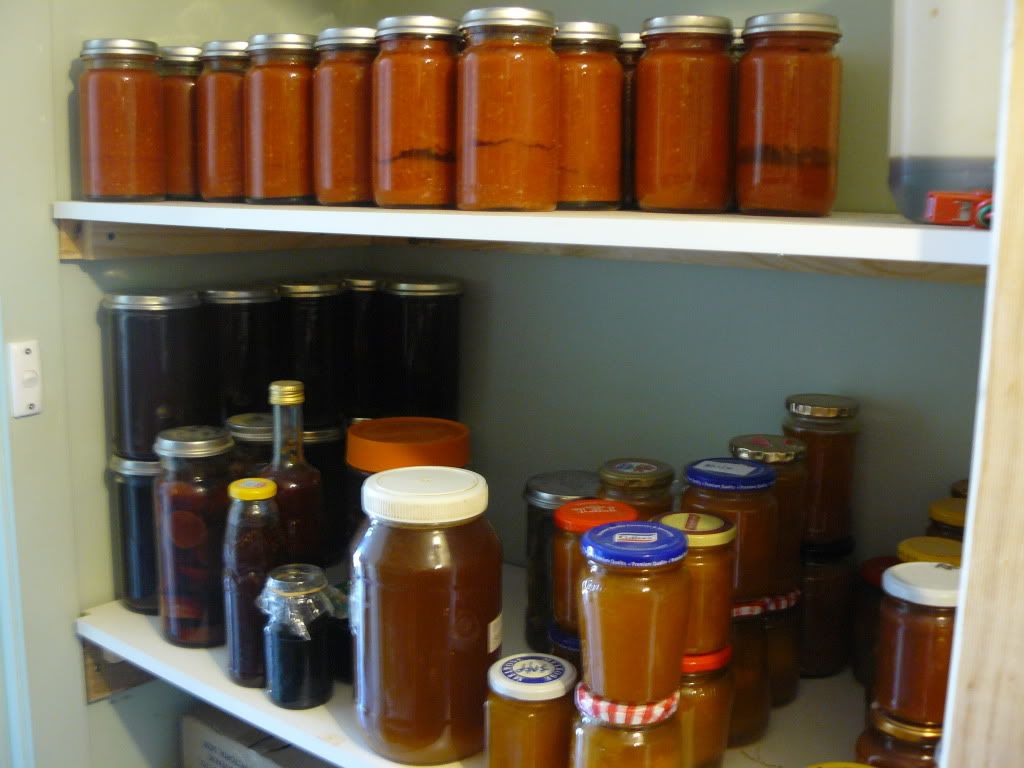 top shelf- tomatoes (more to do on the weekend), bottom shelf-grape juice, beetroot, sweet chilli sauce, red wine jelly, wholegrain mustard (didn't grow the seeds), honey, apricot jam, tomato relish.
And the dog. I still love having a dog. I never knew it would be so good. Pippi the superstar
I have finshed my cuppa, finished this post, now I am off to enjoy the rest of the day. Hope you enjoy yours too.