Ahhh, it's nice to sit down and type.
Means I can catch up with myself (anyone else ever feel like that?).
I have been enjoying the Autumn weather- so sunny, but crisp nights...I tell you what, I haven't been enjoying the mozzies- they are so little but gee, bzzzz in your ear is really annoying when you are trying to sleep.
I got out in the garden yesterday. I am abit of a 'wanna be' gardener, really. I do herbs- they are pretty hardy, but in recent years, that's been the extent of my domain in the garden. Until yesterday, when I planted a big patch of daffodils, I'm imagining a sea of yellow that will make me smile in Spring.
I've been sewing, been knitting- I'm not really a knitter but a new baby was on its way (his way, as we know now!) and I thought I would pick up the needles. I searched Ravelry for a vest pattern and found this free one It's very straightforward, all in one piece, little vest thing. I also bought a copy of the Milo vest pattern, but I think I will have to work up to that one- knitting in the round sounds daunting (but hey, so did invisible zips until earlier this week).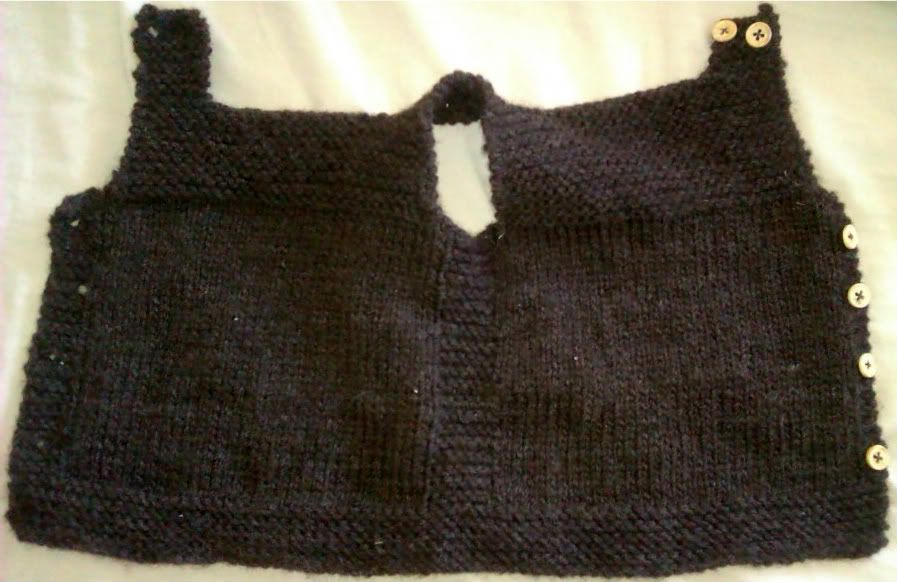 I sent it the day I heard the baby had been born, because I wasn't sure how many wears it would get otherwise, it was pretty little (quick to knit!). I used pure wool that hadn't been dyed, I don't know much about yarn, but it felt nice to knit with.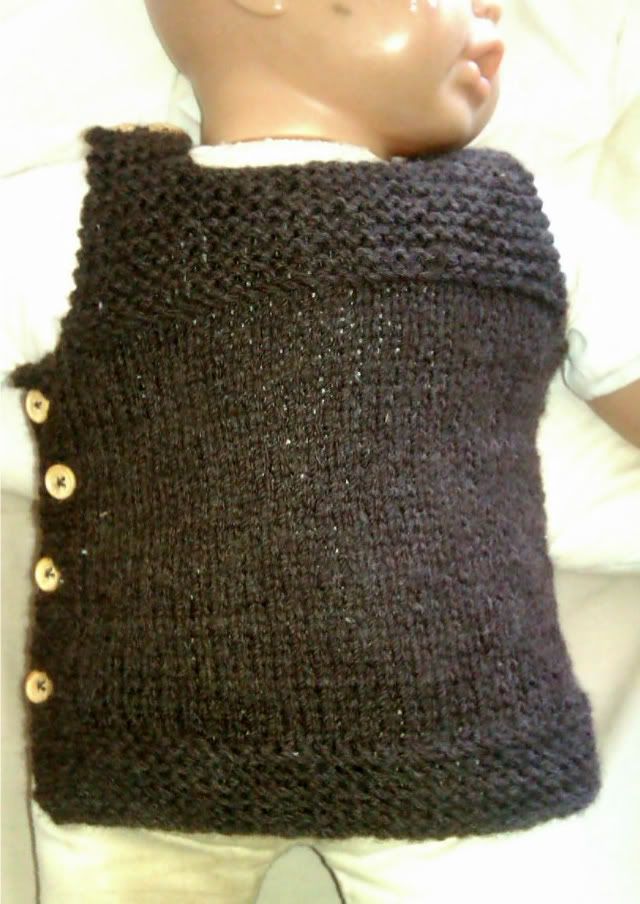 Modelled so elegantly by the 'baby doll'...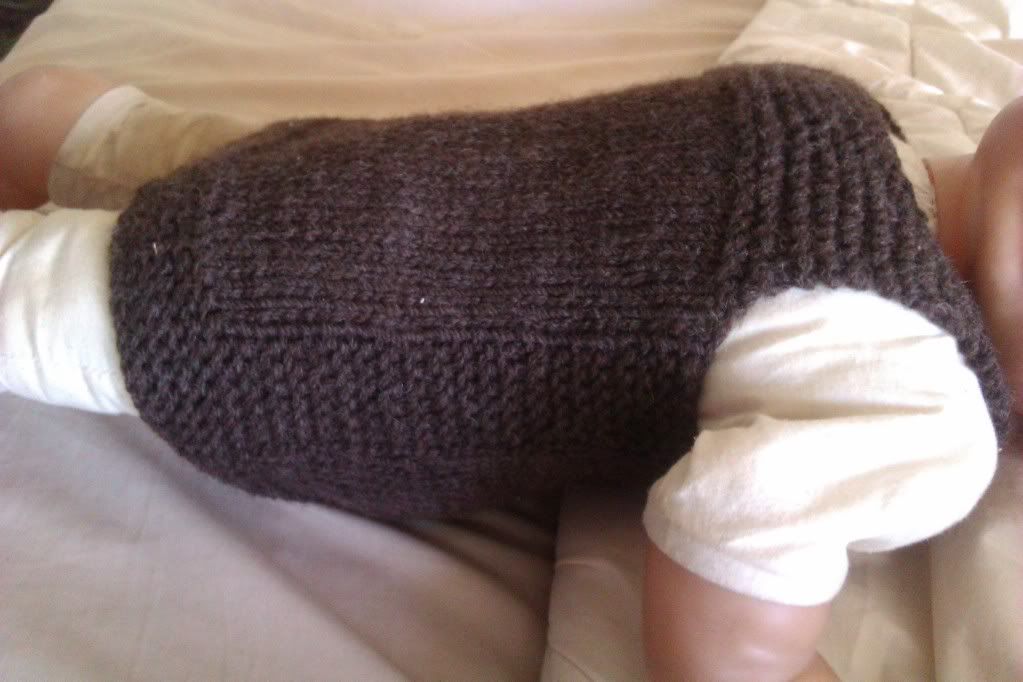 If I get off the computer I might just have time to finish off the bag I am working on, and still get a decent amount of sleep. I was making it for a present...but now I am not sure, it's really quite 'me' I think, and I haven't made myself anything for ages. I'm looking forward to finishing it, and showing you a photo...but that bit wont be tonight!