The pigs have had their worst day.
Last year we got a mobile butcher to come and do the butchery type things.
This year Mr. Apple and the 2 neighbours decided they could handle it...
This year I teamed up with some books, google and Pete (the Italian friend) to learn how to make bacon (pancetta, apparently).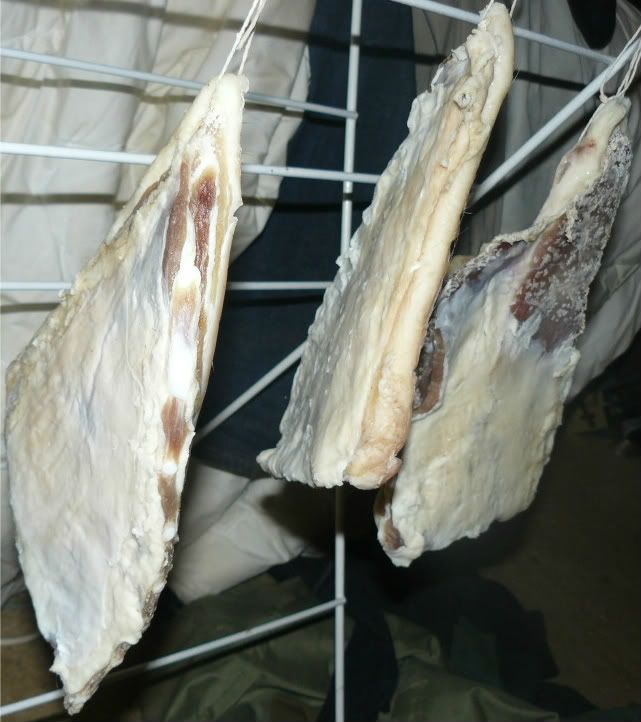 It's been salted, now it's hanging and next week it's going to be smoked (above mentioned neighbour has a home made smoker, I wonder how that will go!).