There is a bit of sorting through fabric (that's a pretty fun thing to do), ironing, cutting and sorting into piles going on here today.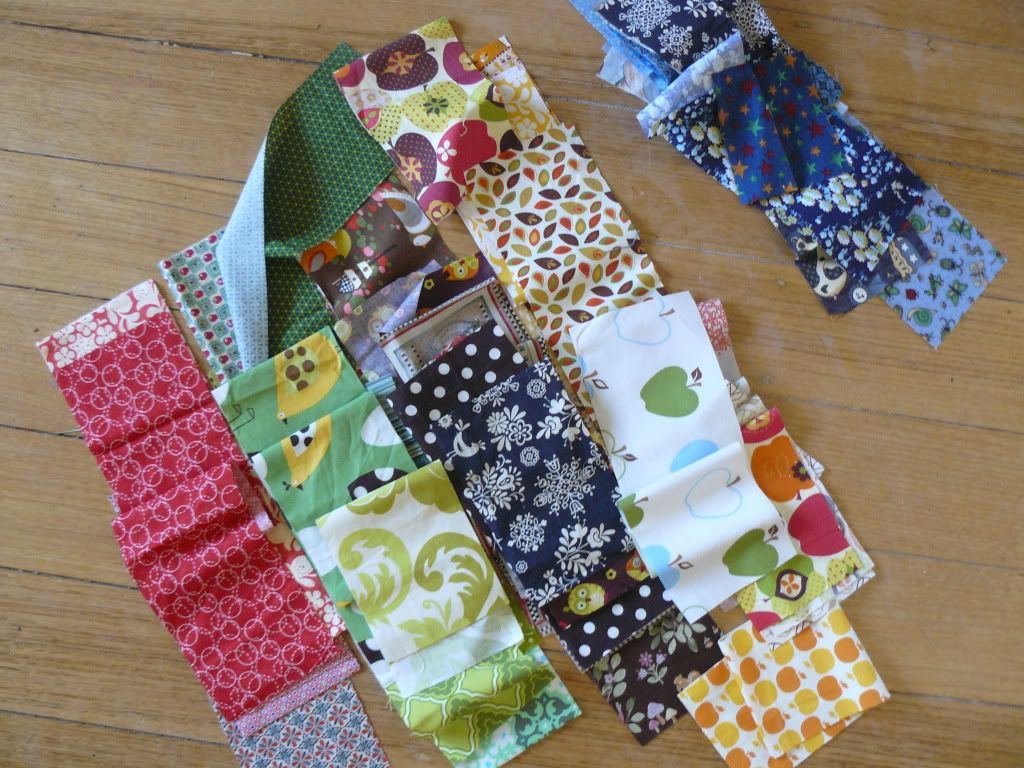 I am making a quilt out of Anna Maria Horner's 'Handmade Beginnings' book...I am just not sure whether I will crop the triangles on the sides to make in a rectangle...I might be more inclined leave it as a hexagon, or add bits (technical term) to the corners to make it a square. I will re-evaluate as I go I think.
This idea is it will end up looking something like this
.
I am still abit narky that my wristlet hasn't turned up and now my mobile phone has gone to join it, where the lost things are.
Anyway, the most exciting thing is who this quilt is going to be for...I'll tell you soon, but at the moment, it's not my news.
Loads of other creativity going on- have a look over here.