Yes, our bees have been busy, as have we today.
We extracted the honey from the hives (two hives). We got about 28kg's we reckon, which is the most we have got in one haul before, that was from 17 frames.
We will share this honey with a great family who are our partners in beekeeping. Regretfully they couldn't be here today (I say regretfully because-at the risk of sounding really slack- it meant I really had to pull my weight and I really felt like I was butchering some of those frames as I was taking the wax caps off with a hot knife).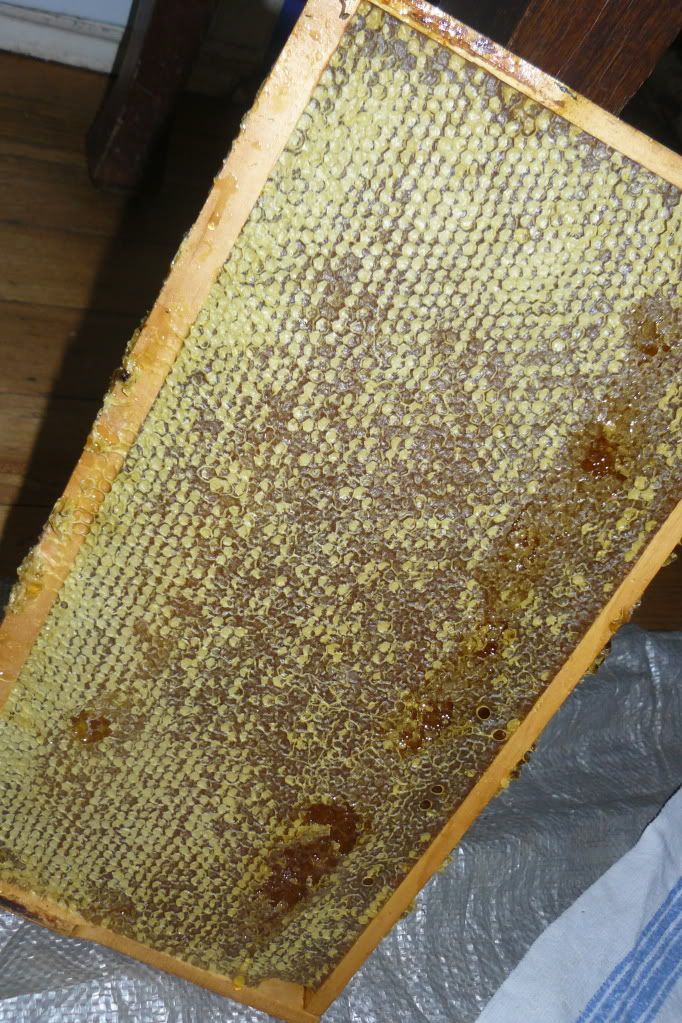 This is one of the frames before 'capping'.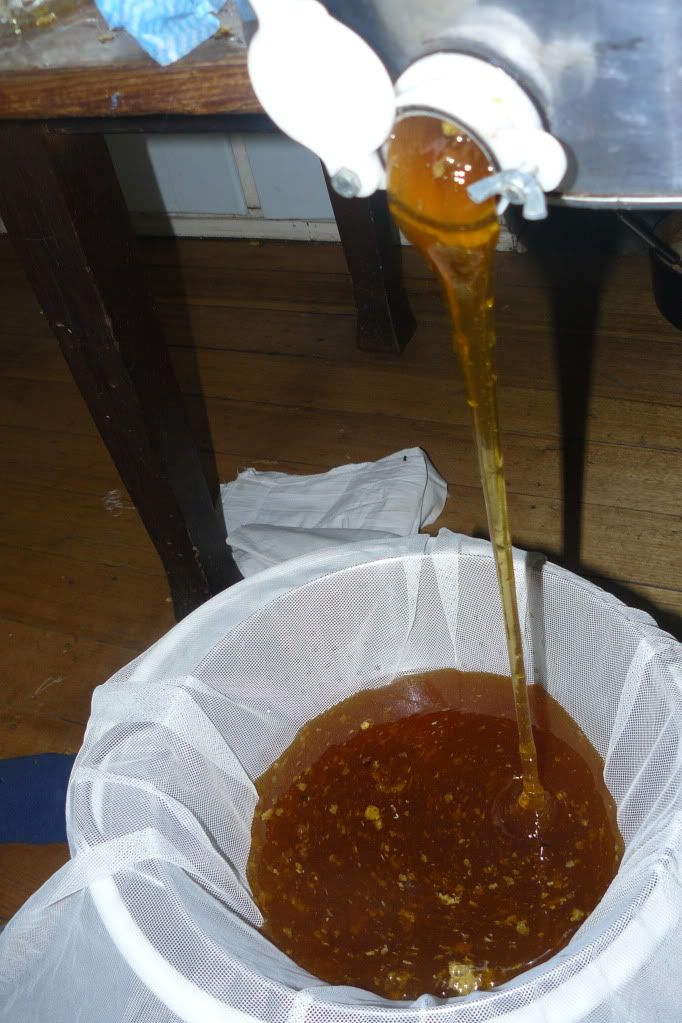 Our friends (the partners in beekeeping!) came over (from Bendigo) last weekend thinking the bees might get a look in, but it was too overcast- which means not a good day to get honey because the bees aren't out and about, they are hanging around the hive.
No one got stung in the process today, which is not a given...
Still lids to put on and a tiny bit left to bottle.