I have been doing sewing, but I haven't had my camera out in the sewing department. I have however, had a bit of a walk around the garden with my camera so I can give you a colourful update about what's going on there...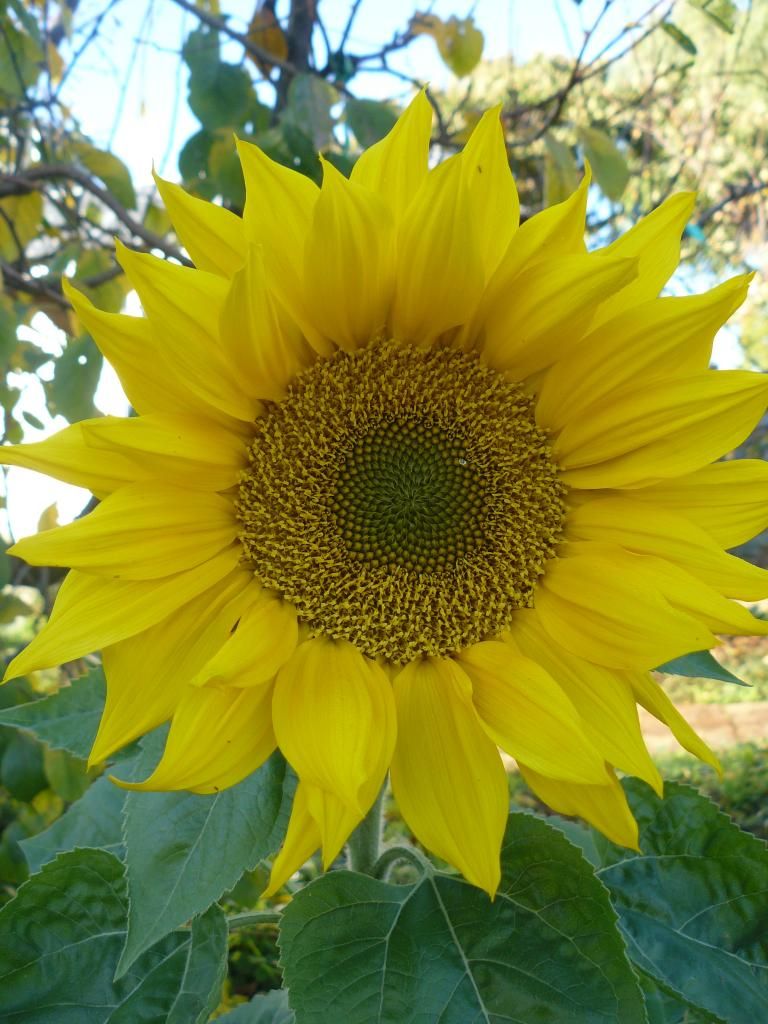 How delightful and unusual for us to still have several sunflowers in our garden on the 3rd day of Winter. It's such a treat- these self seeded and I remember thinking "there's no way they will flower, but I am not pulling them out- just in case". Hooray for just in case!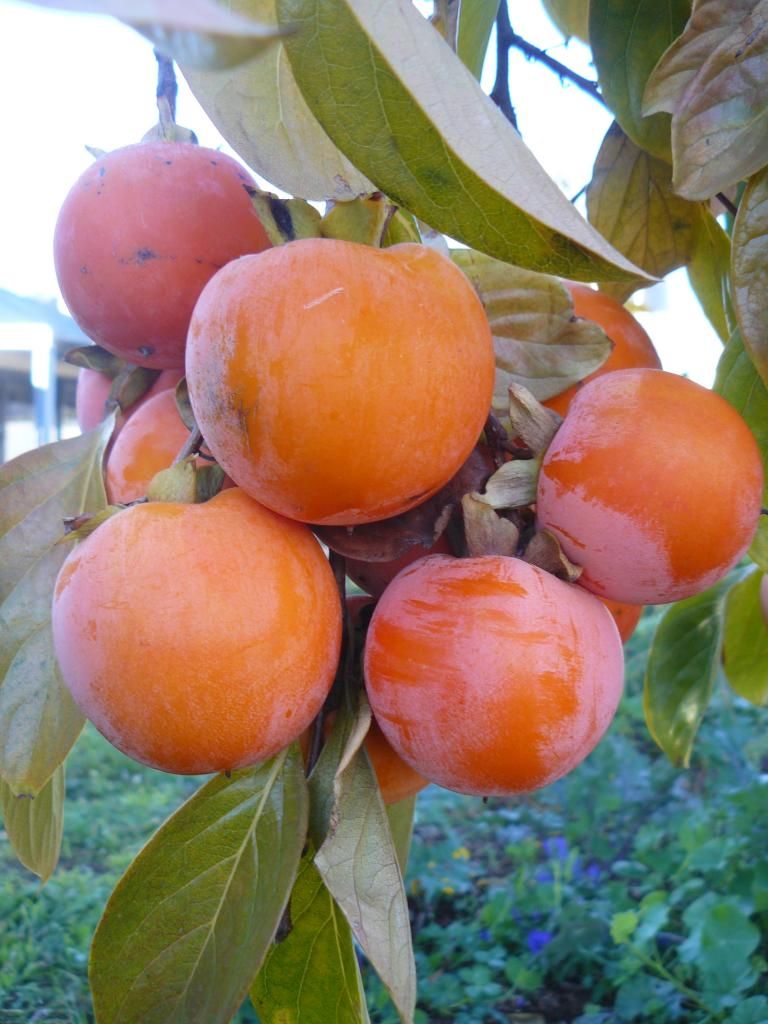 In the past few days this tress has totally lost it's leaves- so now it's a leafless deciduous tree with a whole lot of bright, big orange persimmons on it. Also good on the 'cheer up factor' for the winter garden. The chooks are loving sharing the persimmon fruit this year- it makes me smile to watch them jump surprisingly high to peck at a soft one.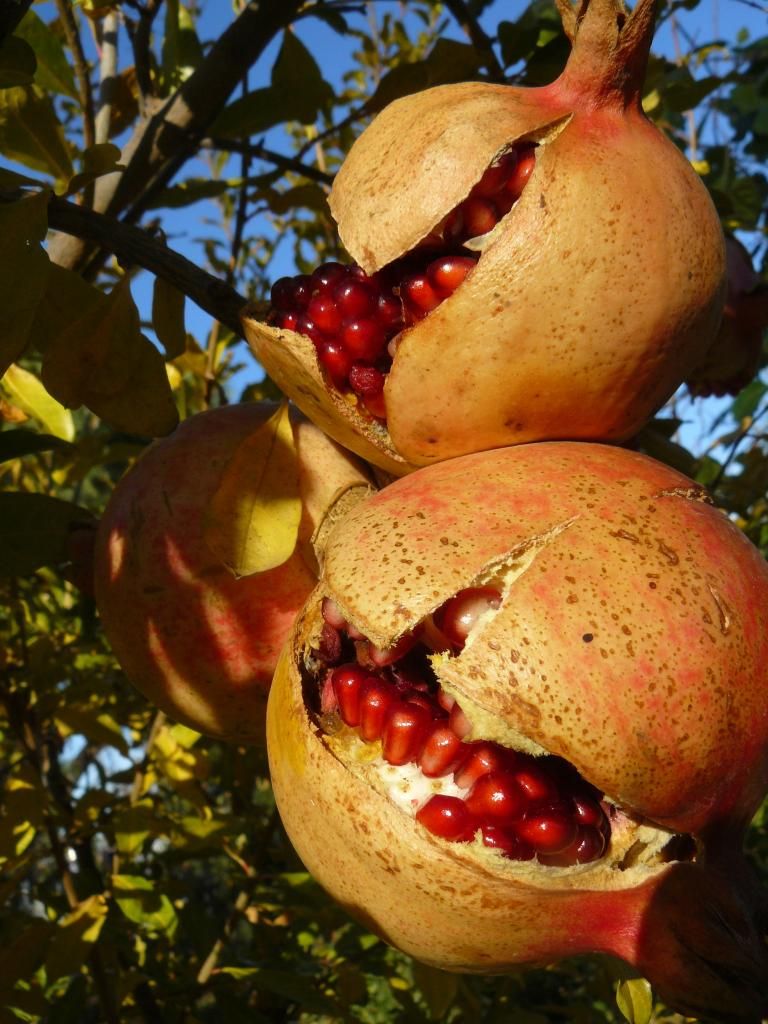 Several of our pomegranates have split this year. I'll need to keep an eye on them to make sure they aren't going mouldy or anything- in the meantime, the split ones are fun because various members of the family pinch a few seeds every time they walk past (again, including the chooks). I like doing that because it feels really healthy- like I am eating 'living food'. I had a go at making pomegranate molasses. Not sure what I'll use it for yet, but it looks amazing, deep red and quite thick. I juiced four pomegranates and added a bit of sugar and then reduced it over a few hours. The yield was less that 100 mils (because I wanted it syrupy)- so it's waiting for a pretty special occasion!
The crab apples remain on the tree. They are on my 'to do' list. I'm keen to make crab apple jelly...there's a few other things on my list before I get there though.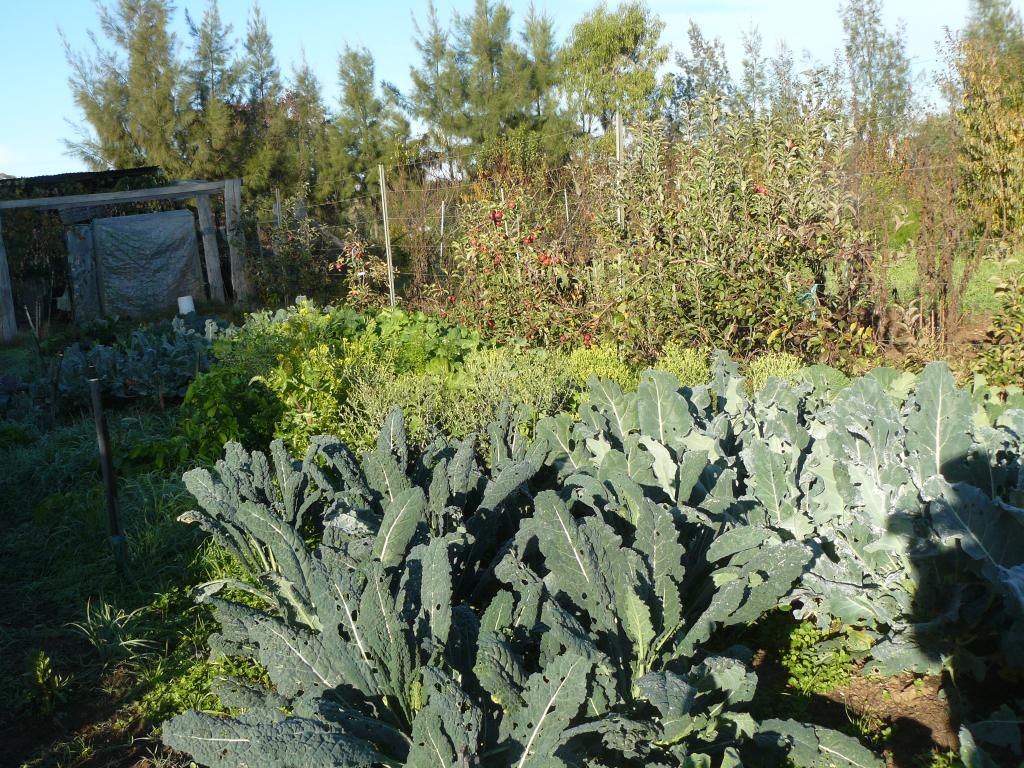 We have had a bumper crop of all our brassicas this year. Above is the kale going crazy, below is at least 10 cabbages which I made into sauerkraut shortly after the photo was taken. I am having a bit of 'fad' for sauerkraut at the moment. Maybe it's my exchange student roots, or just wishing I was in Europe right now!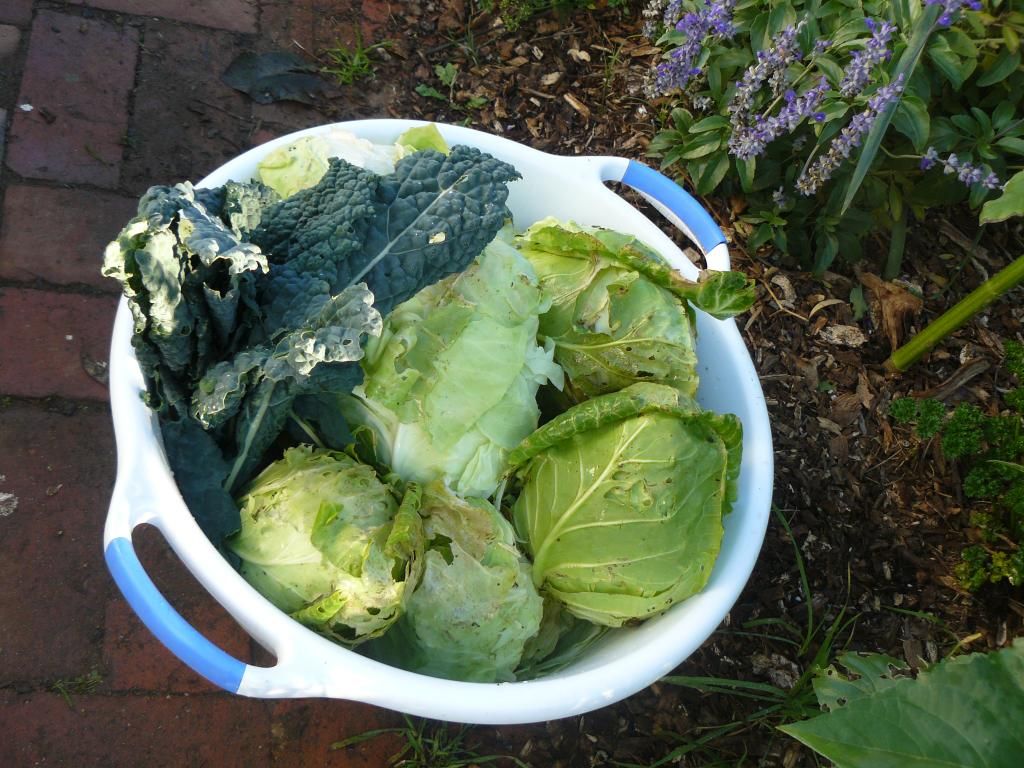 I love the idea of eating seasonally, I love growing our own food, but I tell you what, I have had my fill of cauliflowers and broccoli and trying to be creative with serving it...the ridiculous thing is, as soon as it's gone, I will quickly forget the overdose and have a bit of a hankering for it- just because it's no longer there.
Happy Winter.