Today is the first time in a really long time that I have been in my home by myself.
Ohhh, I love a home day by myself. I am one who relishes my own 'space' and tends to feel claustrophobic when I look in my diary and realise that I might have say, 3 nights out this week, or 3 out 4 busy weekends for the next month. So today I was happy to send the kids to school and wave the farmer (who rarely leaves here during the day) off.
I am still in my PJ's and my breaky dishes aren't done, there is a list, I am a list kinda girl...but I don't think much will get ticked off it today and that's just fine!
It's been a strange and intense few months and I haven't had, or made the space to blog.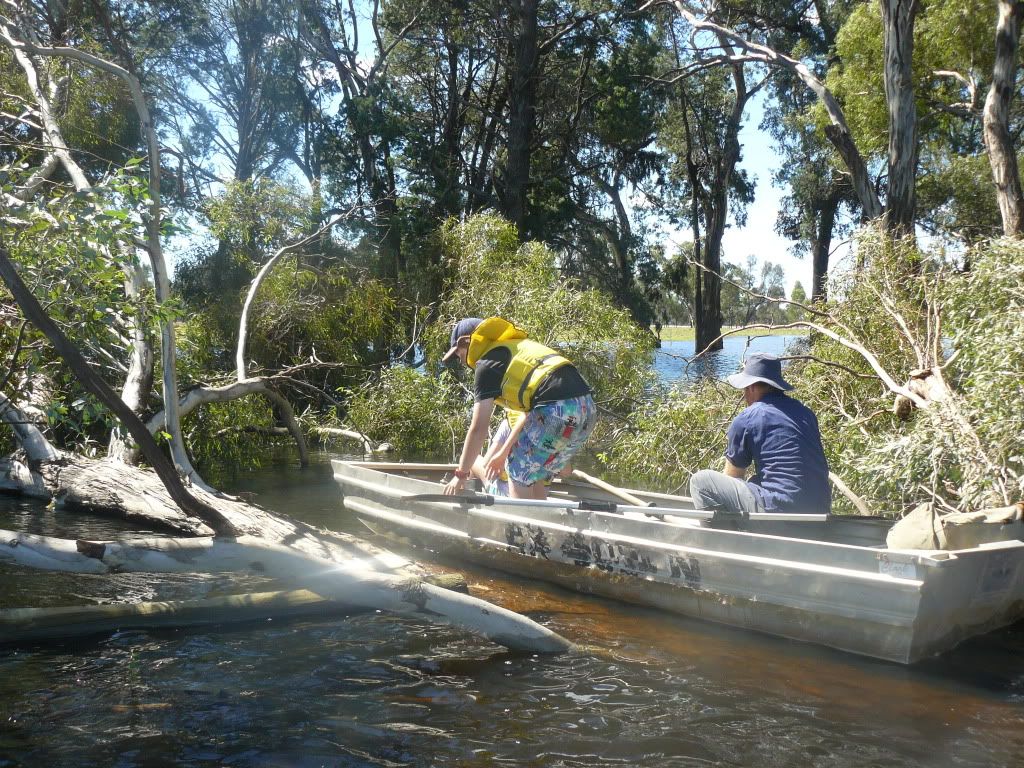 Our set up means one has to be
intentional
about their computer use. The computer doesn't live in the house, it lives in what I call the 'sunroom' (and the farmer calls his office, and my crafty friends think of as the craft room and our longer distance friends might refer to as the 'guest quarters'!). And our computer is old- actually it's not that old, but it's slow (things just don't seem to last as long these days, do they?) as is the internet connection.
What I am saying is, it's a bit of a rigmarole!
Most significantly, my friend died.
I don't feel like it's my story to tell, so I wont go on about it (although I don't think my friend would mind because she was all for raising breast cancer awareness). I am aware that her young girls and husband are trying to get used to working out how their life goes on without their mum/ wife being there. I just wanted to acknowledge her, and them, here, for a moment.
My community has been flooded, A and J had two weeks off school because we couldn't get into town. They are back for two weeks and then have two weeks school holidays. I don't think those two weeks were 'a holiday' for my children. They filled sandbags and helped prepare for the water. On three occasions we boated in to take supplies to my parents who were isolated on their farm- a whole day affair each time (usually a 10 minute drive). They saw a lot of people with an unusually high level of stress and anxiety. They saw their grandparents have water through their house and choose not to evacuate.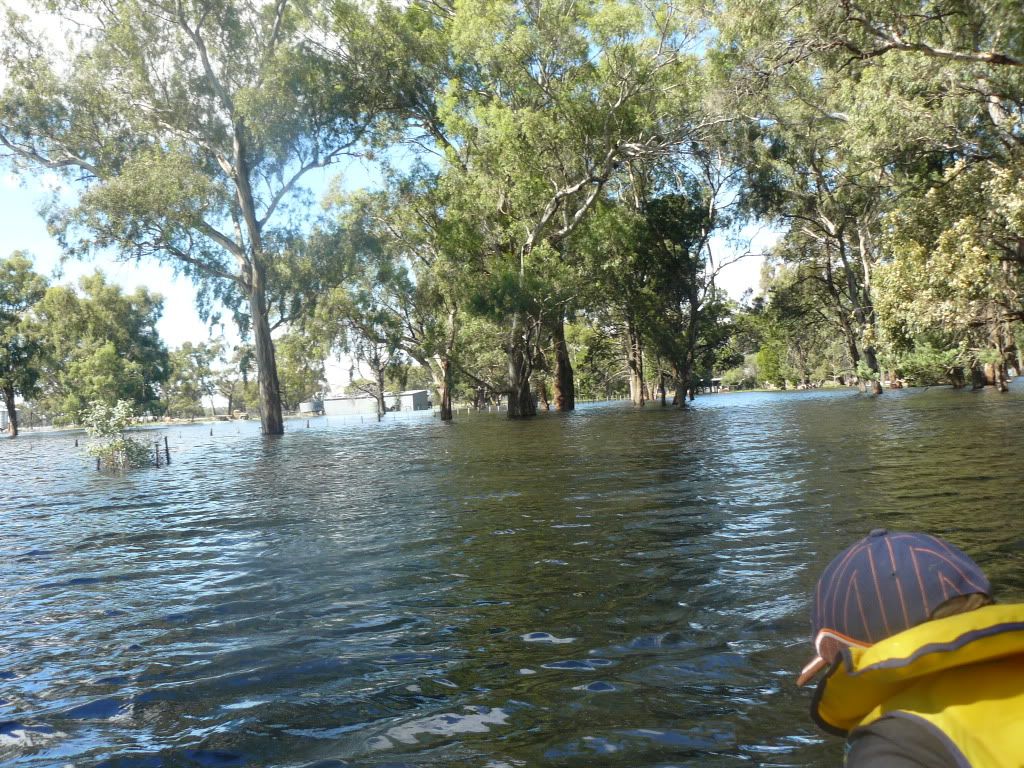 There is usually no water anywhere near here.





They also did some fun things- one day I had 8 children from 5 different educational institutions at our house and they filmed each other and put together a local 'news bulletin' . My neighbour is a wonderful kinder teacher and comes up with some great suggestions of cool things to do!
Miss A (she's 9) rediscovered the tree house decided to renovate...with the assistance of her dad and brother they decided to 'go up'- so now we have a two story tree house.
We preserved peaches, picked tomatoes, apples and pears, read alot and overall had a pretty nice time hanging out with each other.
There was some crafting- I got knitting, me knitting deserves a whole blog post all of its own! I started and finished a present for a new little baby who was born last week who I am looking forward to meeting. And there was even some rag rug sewing up. One day I will have a rag rug!
Our longer term plan is to build a house down at mum and dads- can you guess what we are calling this green bit of land on a farm that dad reckons was 80% underwater?
Potential house site!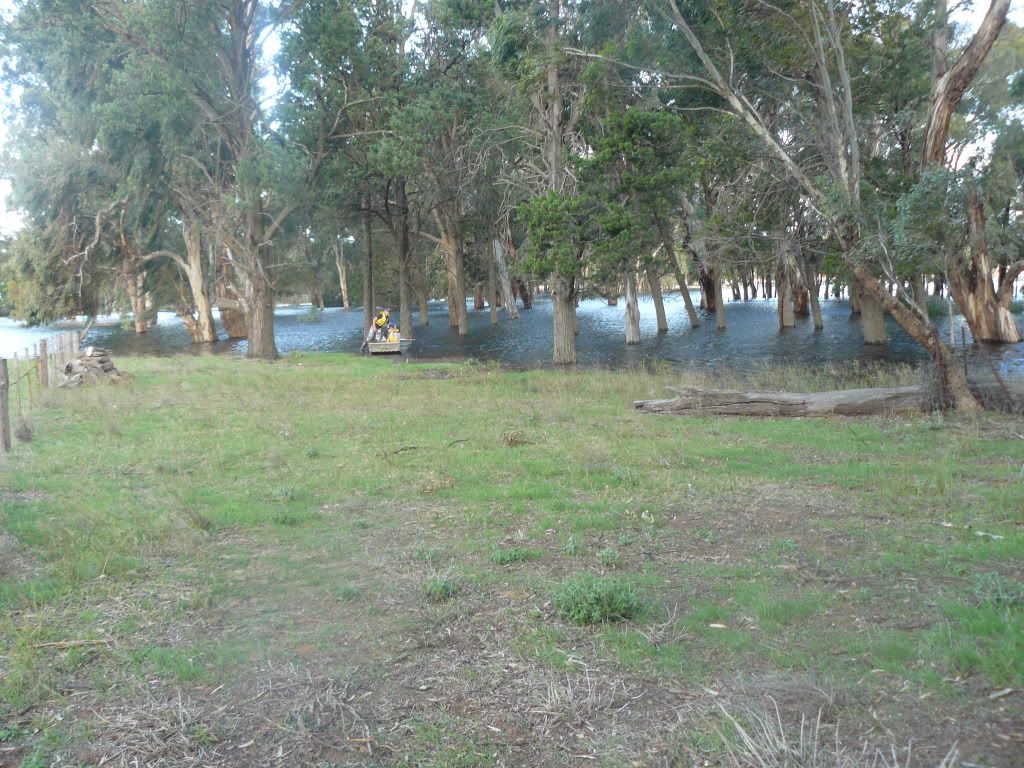 I am not telling you how many unread items are in my google reader...but it's alot. I've missed my bloggy friends and have appreciated those of you who know where I live emailing me 'checking up' messages, thank you.