The hexagon got finished a while ago, but I handed it over before taking any photos. I visited it (well, it's new owner, really) last week and pulled out the camera for a bit of a snap.
Hexagon quilts are really hard to photograph...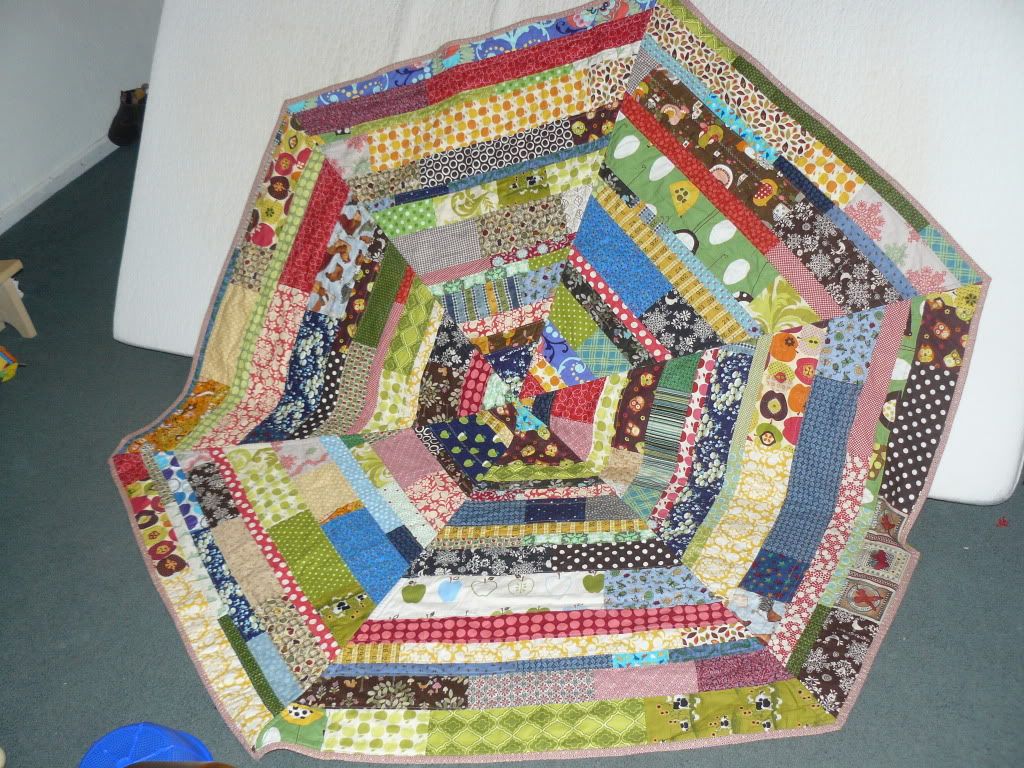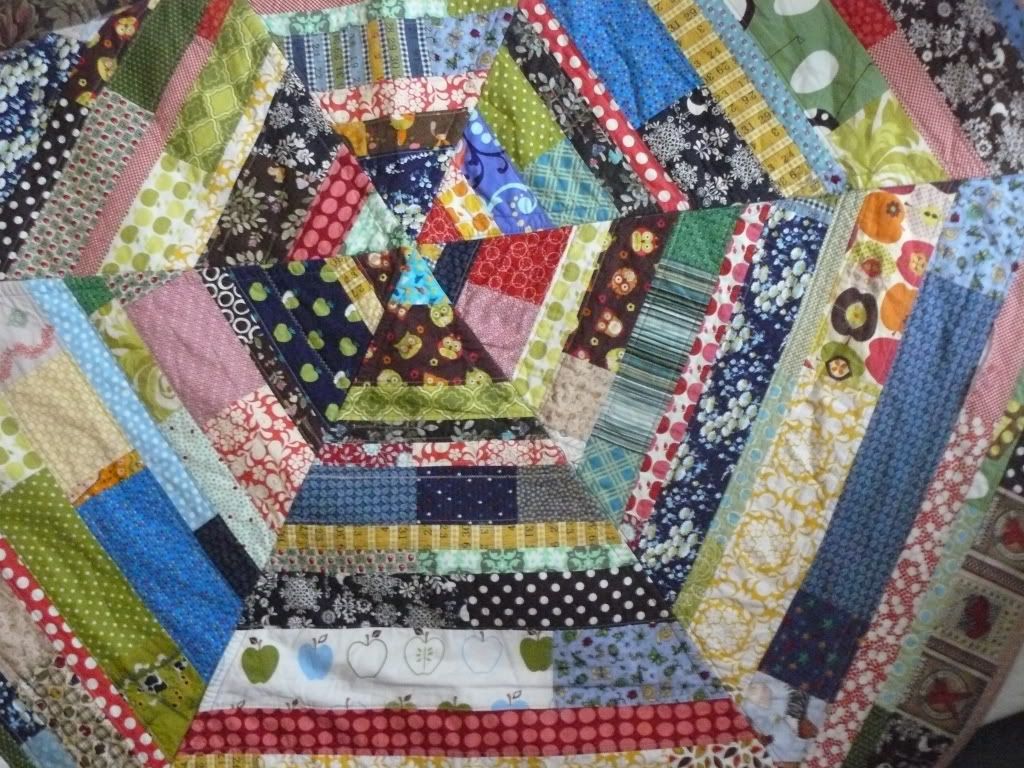 The front is quite 'scrappy' and the back is also piece with the more muted 'Dick and Jane' range.
The pattern is from Anna Maria Horner's baby book and it's called 'Sixth times a charm'...I didn't do the method she suggested but used her photo for inspiration and kind of winged it.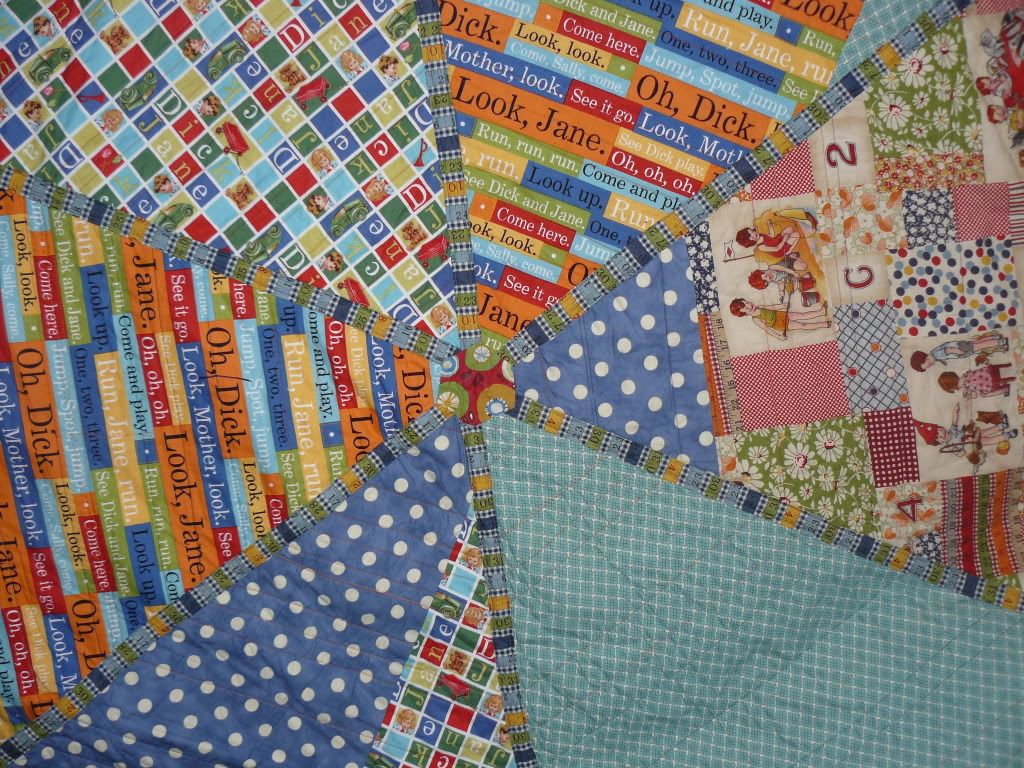 This quilt was made for a very special baby, long awaited and much loved...and very very cute xx