Our citrus trees are full on at the moment, one particular orange tree is my favourite.
Ages ago, I got a bit inspired to make marmalade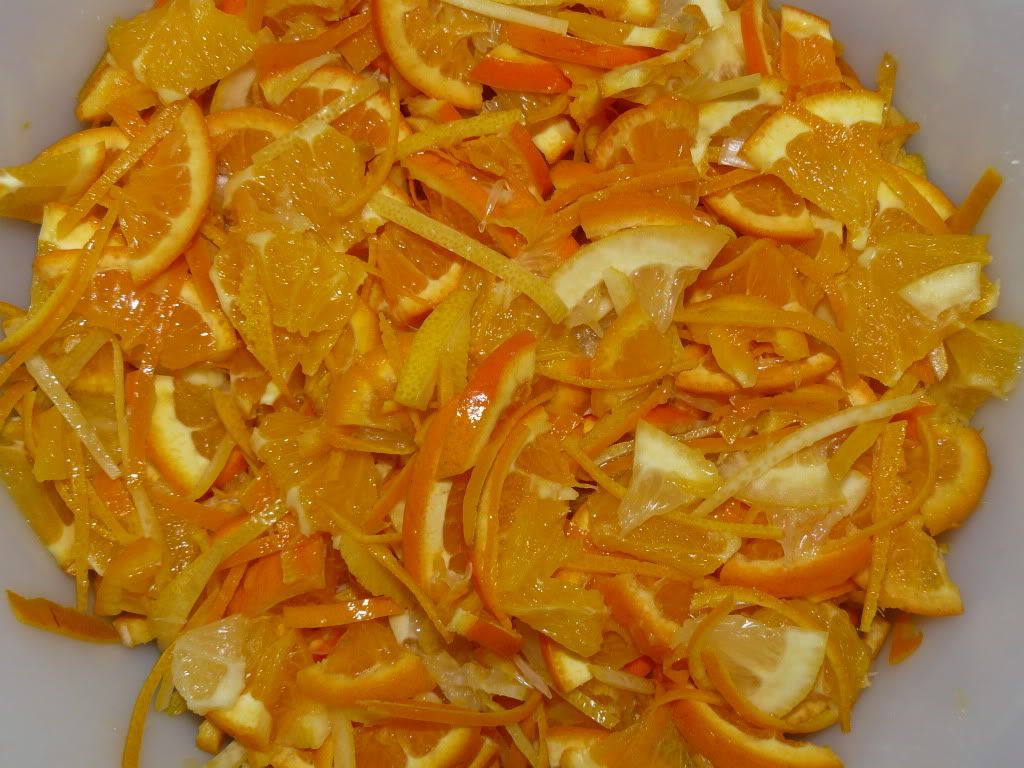 and this lot of mandarins, tangelos, lemons, and oranges turned into quite a few of these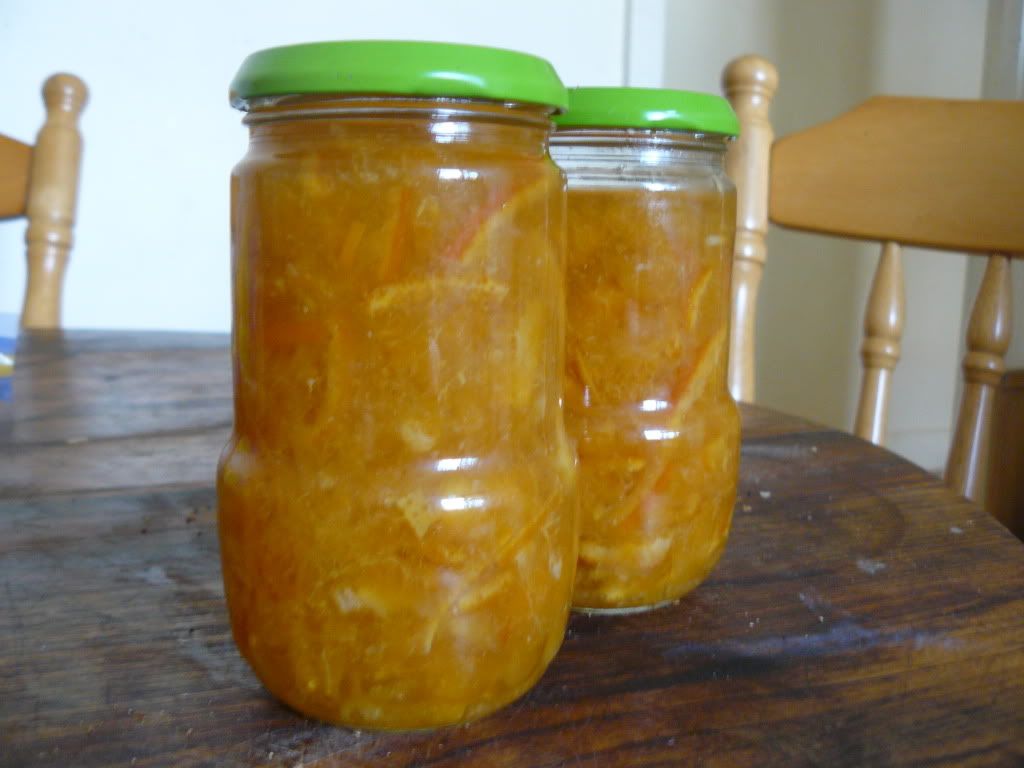 there are considerably less jars now than when I first made them, two people in this household are particularly fond of marmalade, it would seem!
I like making jam and preserves, I like that the abundance of the season can be spread over the year. I still have quite a few blackberries in the freezer from Summer, I have been adding them to cakes, muffins and smoothies throughout the year. This year we didn't bottle enough tomatoes to last us the whole year and now we've run out. I don't like having to buy tinned tomatoes, doesn't feel quite right.