The lost wristlet was eventually found, I had left it at my friends house, and I eventually reclaimed it.
The lost mobile phone was never found and I eventually bought a new one. I wasn't sure, I was umming and ahhing about whether I needed one. I think I said that before here.
I got one that does tricks (it's smart apparently). I have used the phone a couple of times and realise I like the extra bit of security of having it there, especially if I am driving. I also like texting and email access...not that that is necessarily a good thing! The 11 year old also doesn't mind the odd phone call to the mobile to find out when I might be home from work, whether I can please buy some gluten free cereal on the way home- important things like that. Sadly for him (sometimes) I am not a great phone answerer at the best of times and I still haven't learnt my way around mobile phone etiquette.
If my phone rings and I am at work, do I answer it? and what about if I am in a parent teacher interview at school?- I am embarrassed to admit that I did answer my phone during the parent teacher interview, mainly because my phone never rings and it was a local friend so thought it may have been an 'emergency'- no, she just wanted to know if I wanted her to bring me a 'real' coffee home from town! I am still not great at ringing mobiles either- what if I am interrupting someone? Some of my friends only have a mobile now, so I have to get over that, you know, get with the times!
More about the wristlet...I am sad to report that it's "old sewing", I did have my machine out the other day but not much got done. I think I have a bit of a mental block about what to sew, hasn't really happened to me before, or at least, for ages. My crafty friends came out on Sunday night and while both of them nearly whipped up a whole quilt top, I, umm, sorted stuff out...which was good to do but not very creative!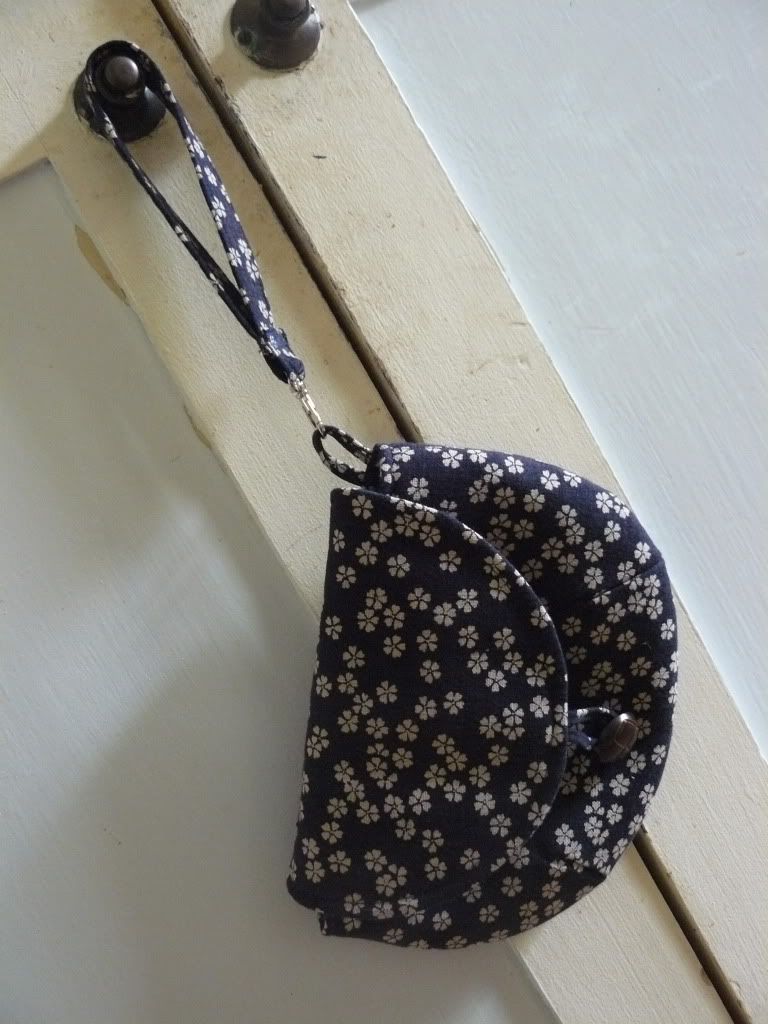 I do love this little wristlet, and I do love how in Nikki's book she builds on projects, so when I show you my next project from the book (which is soooo close to finished I should just do it!), you will recognise some aspects of this little wristlet- she steps you into techniques gradually, I like that.
In fact, I have recently heard Nikki being called a
genius