More sewing I did ages ago but which has only just been 'grown into to'- it's much nicer to show you photos with Little Miss A modelling them.
This is another Ottobre pattern- from the 4/2011 edition, design number 6. There is a dress version as well.
It was really easy to sew up, not many pieces and some feature shirring around the neckline- I love shirring!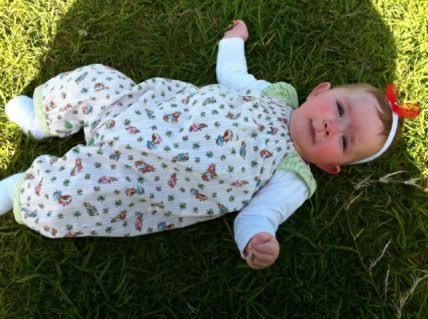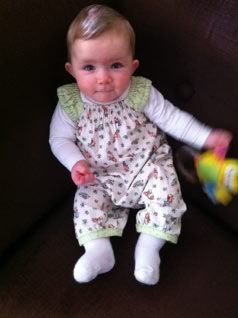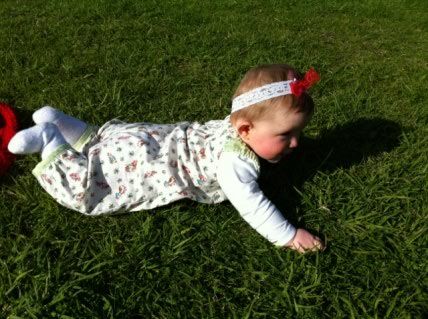 I made these at Sewjourn last November- maybe next year I will show you what I made at Sewjourn in May!
I remember I didn't know if I was getting a niece or a nephew at that stage- now we have this lovely girl in our lives. Also, with this pattern, I got to play with my friend's fun and fancy snap press gizmo to make nappy access easy along the inner leg seam.
Oh- and on a totally different topic- if you have a good internet connection, and you take it for granted, please take a moment today to appreciate it, on my behalf! I love blogging and would love to do it more, but when I get to my computer, stuff around with our slow and inconsistent internet trying to upload photos...well, it causes me much frustration and grumpiness- which makes it not as fun as it could be! One day we might get broadband here...in the meantime, I suspect I will continue with my irregular updates!