I mentioned we went to the beach over Summer. Gee I loved swimming in the ocean. Both the kids have been in the water today, it's hot again, but a pool, while lovely on a hot day, just isn't ever going to be quite the same.
I thought a nice beach bag was a missing element on our beach excursions...so when we got home I set to making one. Having grown in confidence thanks to my favourite bag lady , I decided to have a play with the shape and size, and came up with this.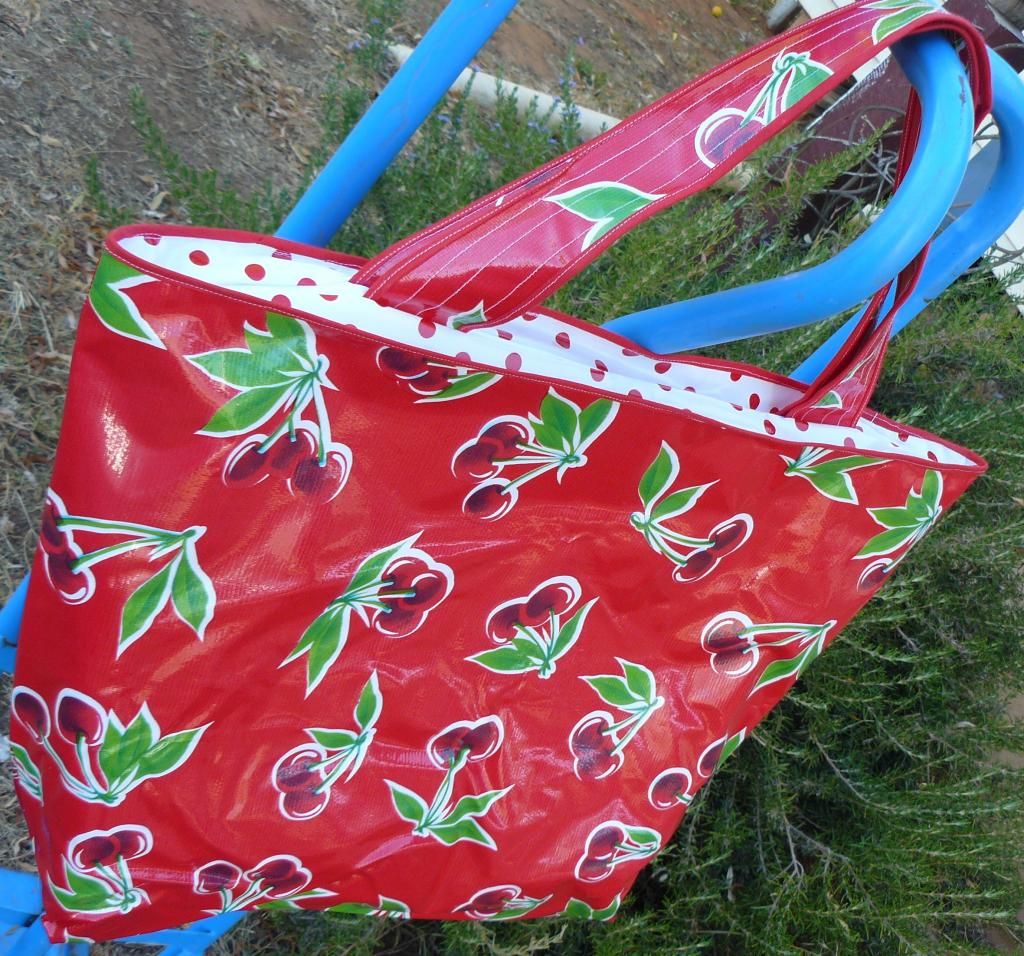 I really like the shape, the photo isn't that clear (no photography awards coming my way). It's the first time I have sewn with this 'oilcloth' stuff (which I am pretty sure I bought from Crafty Mamas a few years ago (hooray for stash busting!). I sewed with a silicone foot, it's the first time I've used that foot too- I thought it may be trickier to work with than it was- no dramas at all. I decided to line it in oilcloth as well, because well, it is a 'bathers bag'. To reduce bulk (and make it easier!) I just sewed bias binding to neaten the top up rather the sew and do the 'turn inside out through a small opening manoeuvre'. When I decided to do this I had a moment of wondering where to put the straps- so I added a bit between the zip and the edge of the bag (the white and red dot bit), I really like how it 'peeks out' and changes the shape of the bag. It may not be great structurally- I will reserve judgement and see how it wears, for now, it's just fine!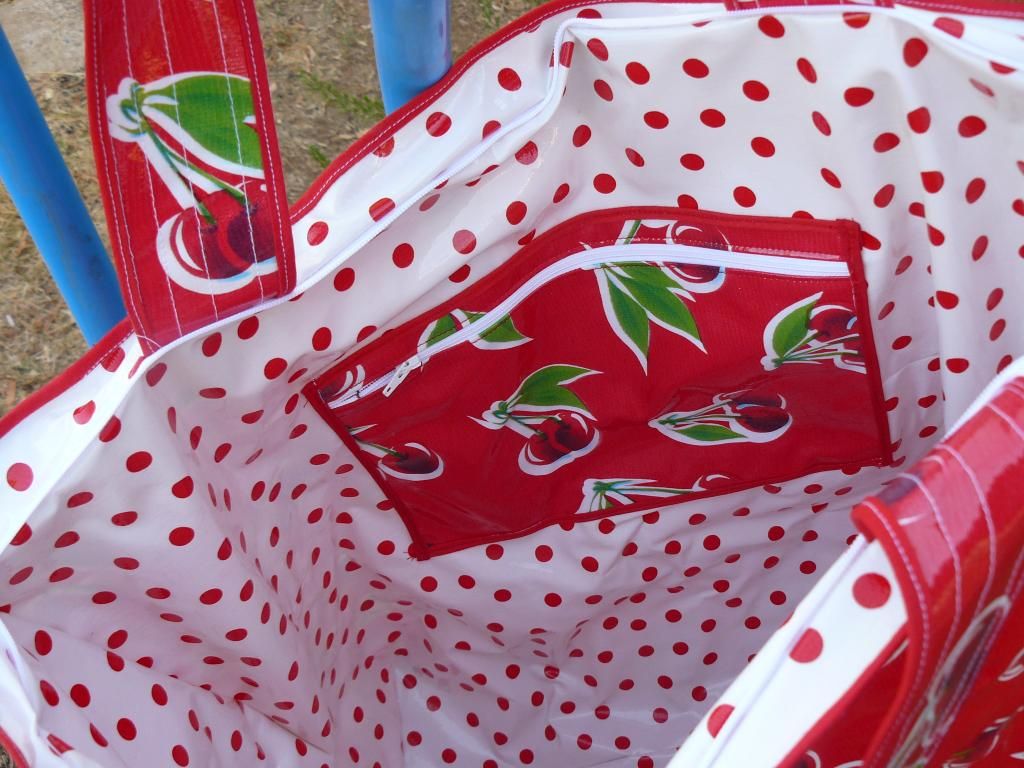 And because it was already kind of 'matchy matchy' I went the whole hog and made a smaller bag to match which might carry sunscreen, hairbrushes, lip balm, or maybe the camera.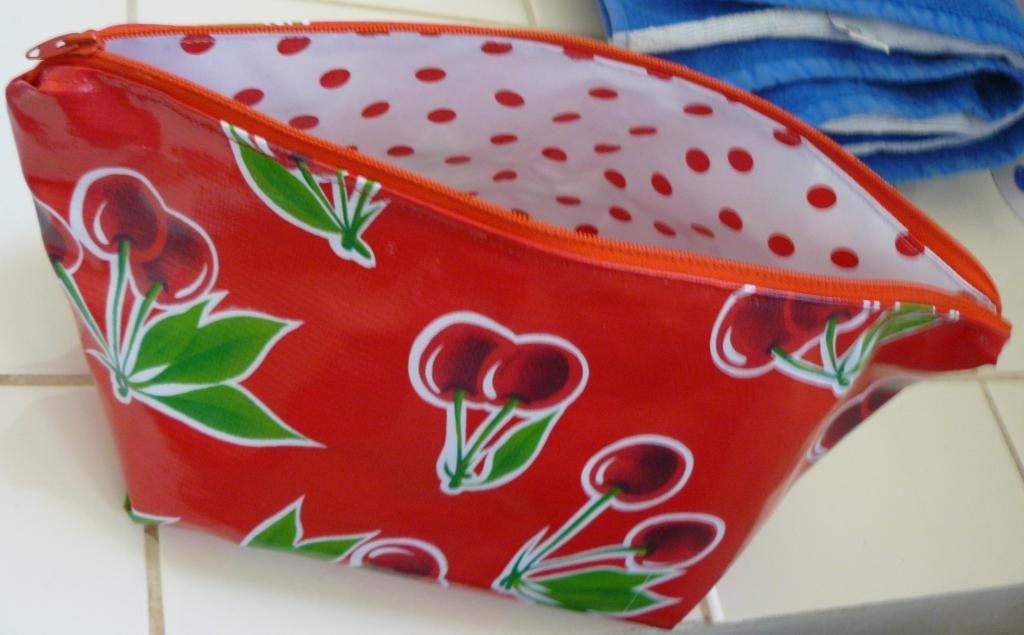 I was rather chuffed with my efforts and then one of my girlfriends said 'it kind of looks like one of those bags you get at those cheap shops'...and I was slightly indignant and now am unsure!