Nearly August (gosh, and isn't it appropriate to say "where is the year going?"!).
Do you know what August is? It's Cams "Choose your own bag adventure sew along", I don't mind abit of pressure accountability in the sewing department. Like in May, I said I would make a skirt...and I did. I didn't manage to blog about it in May, but I certainly did come up with the goods.
This time round,my friend Delwyn is thinking about joining in...yey Del.
A group sew along is fun and a time line often works quite well with me (any pressure is self imposed because there are no rules...well, I assume Ms. CurlyPops won't be going after anyone with a big stick).
You see, otherwise I can quite easily get stuck at this stage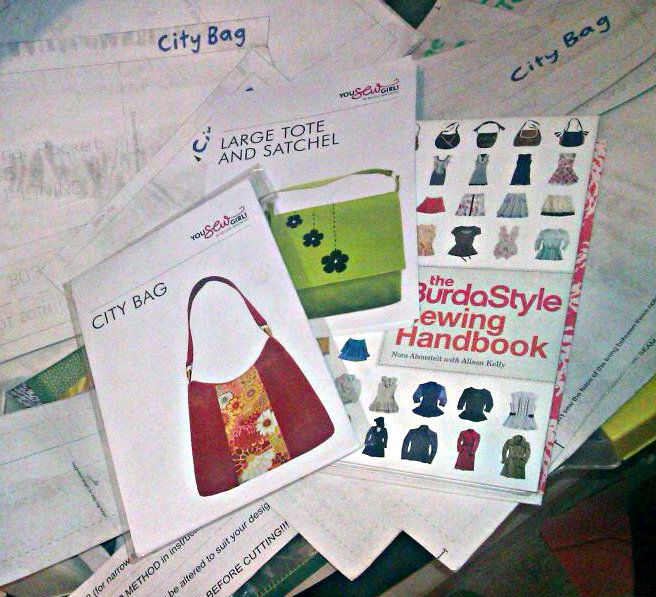 procrastinating about patterns...or this stage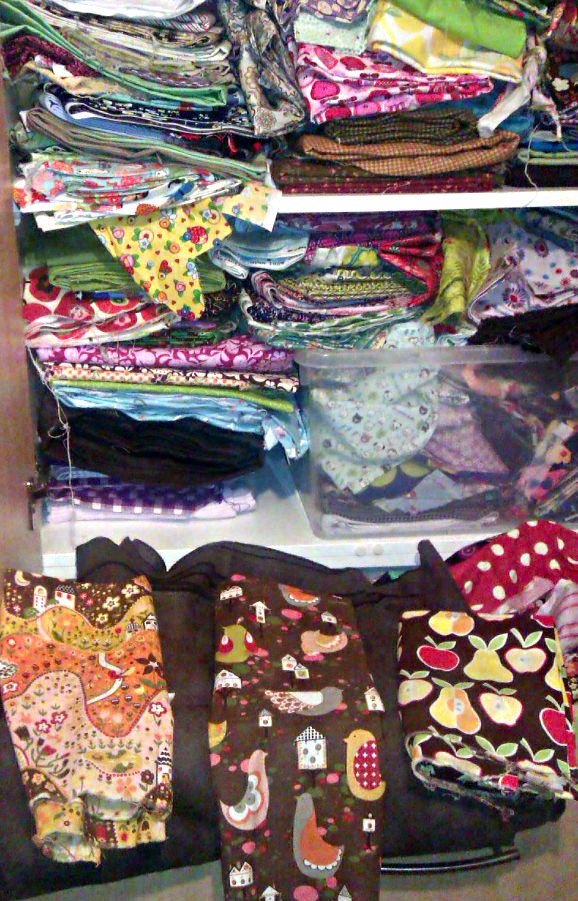 Auditioning fabric...folding and refolding and well, just generally patting and enjoying fabric!
But no, a bag sew along, was it? Okay, well, I'll be onto that...
(I don't know why this photo keeps coming out upside down...but i am an 'overall effect' girl rather than a perfectionist, I'm afraid so I am not wasting any more time faffiing around in Photobucket trying to fix it)
Anyway, what I am getting at is that in 30 minutes I have gone from narrowing down pattern (I am doing a City Bag and if I am really energetic I might get a large tote/ satchel done in August as well but I am not going to make any big statements), I have narrowed down the fabric and done a bit of a rough cut- and put away the bits I won't need (amazing).
Loving myself sick here- can you tell? Well, until Mr. Apple comes out and says..."reckon your cake would be ready by now?". Oops. Yep, it would have been ready half an hour ago if I hadn't been oh so efficiently getting on with bag making preparation!
And, in true 'choose your own adventure' style I am going to decide on which direction to take with the straps when I get up to that bit.
By the way, who knows what people are talking about when they say "kitchen table business"? I am tipping it's not grafting fruit trees that they are suggesting should be done on ones kitchen table...I would tend to agree.