I mentioned that we have just had a visit from our German friends...look what came with them.

Reinhild was knitting for months and months before she got here, she bought with her 11 pairs of socks that she had knitted in various sizes and colours. One pair each for my mum and dad, a pair for me, and my crew (4 altogether) , a pair for my brother and his crew (also 4 altogether) and a pair for my Aunty.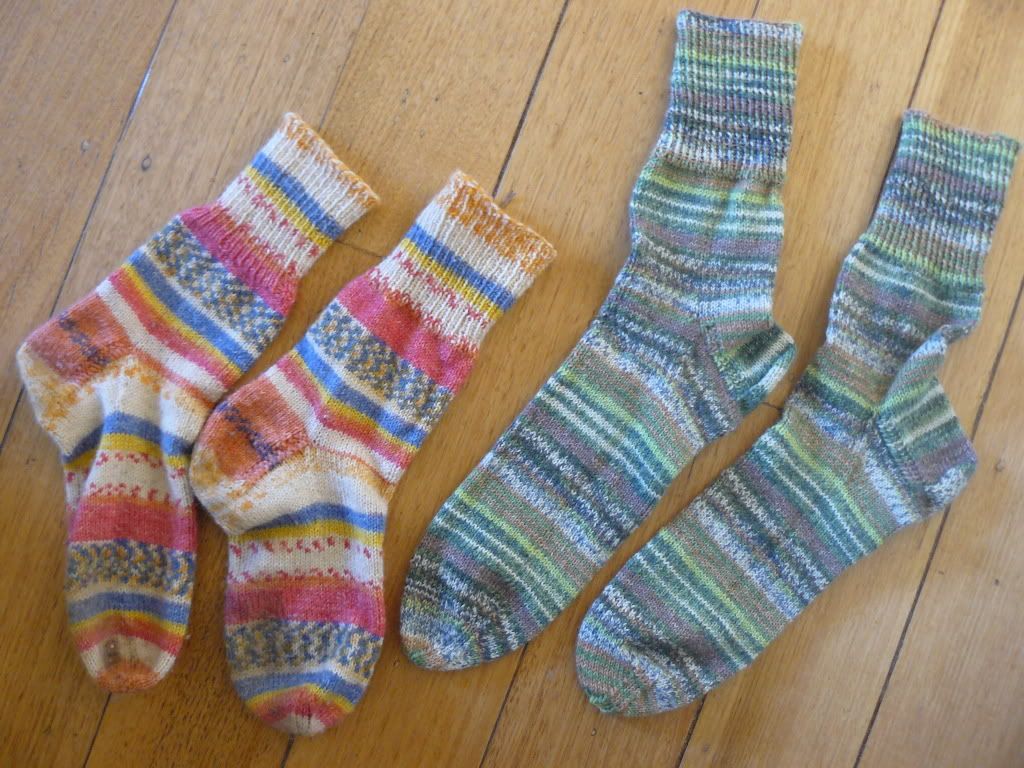 She used that wool that as you knit it up, it makes it's own pattern, it may have a name, being 'not a knitter', I am not sure. What an effort- the wool is really fine, would have taken hours. They are beautiful and warm and toasty.
I was slightly surprised when the 10 year old boy tried his on and exclaimed 'at last, some decent socks'...(like- "I am so glad you've visited and made me these socks, my mum makes me wear dreadful socks that are not warm and have holes in them"- that was kind of the implication! Poor neglected child...)