In my world, anyway.
I bought some thermals to take to Chicago with me- in 5 weeks (I know, Kate, you told me I wouldn't need them- but I am keen to at least try and go outside!).
Pure wool, made in Australia. Lovely. Creamy colour. Not lovely. I know- it's underwear so who cares, but I am thinking, leggings poking out beneath my black pants (rather than my cream underwear).
So I thought I would dye them black. I didn't want to make the water too hot though, weary of felting my new (rather expensive) long johns! It did cross my mind that it might be tricky to try and dye wool black and I was interested to see what I got.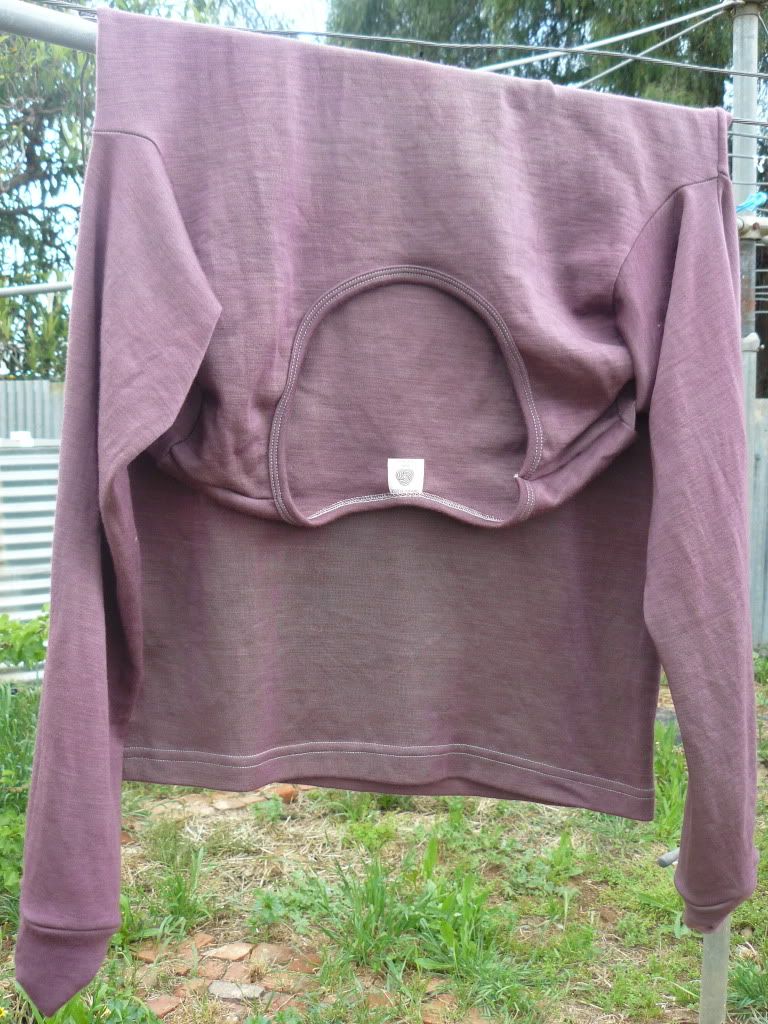 Purple. It doesn't look like it in the photo but it is actually a nice even dye.
I did have a rather odd conversation with Mr. A about it though.
"I tried to dye my thermals black and they went purple"
"Oh. Cool"
"Yeesss. I am happy with that"
I am just not sure how he knew it would be "cool"!