Maybe I just bought this pattern for the name- Prairie Girl. Sounds fun and carefree to me! No really, I liked the content as well. This was some of my school holiday sewing and she loves it. The pattern was pretty easy to follow and I am happy with the dress.
Although my friend suggested that she's too young for this style because it has a high waistline and it sort of gathered under the bust and she is 8 (and has no 'bust'). I didn't have a problem with it until she said that but now I am abit doubtful. Miss A loves it -she picked the fabric (I was happy to get a bit of Sandi Henderson's 'Henna Garden' in for the sleeves, tie and that middle bit- okay, in the pattern it's called a 'dickie'- who knew?!).
The way she is standing posing in this photo does make the bodice look abit ill fitting...hmmm, maybe it's just abit big. I am open to suggestions.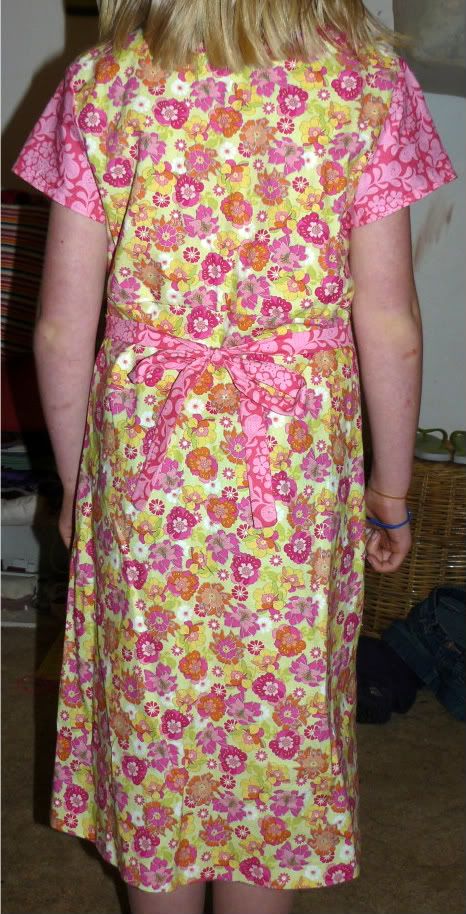 I really love it when my children love wearing clothes I have made them.
I remember hating being dressed in 'home made clothes'. And, (embarrassing confession) once insisted that my mother embroider two little 'Hang Ten' (cool brand at the time) feet on a jumper she made when I was in Grade 5. In retrospect, they were so wonky, obviously a home made rip off, but I was pretty chuffed!